Whether you want to install or dismantle a trampoline, you need some tools obviously. Most of these tools and accessories come with the package when you purchase a trampoline. But if there isn't or you've lost any of them, don't worry, you can purchase them separately.
Some of the most common tools needed to put together a trampoline are spring puller, screwdrivers, Allen wrench, caulking gun, rubber mallet, hand gloves, and many more. You can also use these stuffs during disassembling the trampoline. These tools are quite inexpensive and available in most brick and mortar stores and online retailer shops.
Today, I'll briefly discuss about the necessary tools and accessories required to assemble or disassemble a trampoline. Let's begin.
Tools Required to Install or Take Apart a Trampoline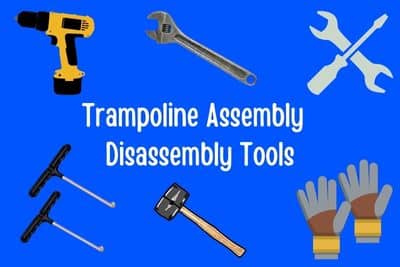 Like taking apart other equipment, trampoline installation and dismantling demands some basic tools.
Here is a list of trampoline assembly and disassembly tools-
Spring puller tool
Electric drill with Philips bit
10 mm Spanner or Allen wrench
Screwdriver or pliers
Caulking gun
Rubber mallet
Hand gloves
All the tools aren't necessary for every trampoline setup or removal process. In most cases, you can do these using the spring pull tool, electric drill, and a pair of hand gloves. Other tools are optional or alternatives to these.
You may also need a trampoline box and a good storage area where you will keep all the parts safely. This is necessary, otherwise trampoline parts like the mat, safety pad, and enclosure net will be affected or damaged by insects or moisture.
Let's have a quick overview of some of the most important and common trampoline dismantling tools.
1. Spring Pulling Tool
Spring attaching and detaching are essential part of trampoline assembly and disassembly. So, it is simultaneously used to install or remove the trampoline mat.
Spring loading tool looks like T which consists of two ends- handle and spring pulling end. Due to shape, spring puller is also named as spring pull T-hook, trampoline spring tool, T hook spring puller, etc.
The handle is built from metal, plastic, or rubber. An ergonomically designed handle helps to exert force on spring attachment or detachment. And the hook of the spring puller is made of durable metal.
There are also trampoline spring tool alternatives. Several good substitutes for trampoline spring pullers are pliers, screwdrivers, caulking guns, and more. So, if you don't have a spring puller these trampoline spring puller T-hook alternatives will help you do the job done.  
Most trampoline manufacturers provide the spring puller tool with the trampoline packages. However, you can buy it either from a brick-and-mortar shop or online.
If you are looking for the best spring pull tool for your trampoline disassembly. You can consider our recommended SANJOIN Trampoline Universal Spring Pull T-Hook.
SANJOIN Trampoline Spring Pull Tool (T-Hook) (1 Pack)
1 Year Warranty, 100% money back guarantee, no worry about anything before purchasing
Plastic Handle with Finger Grooves,For comfort, support, and a strong grip
The grip is the perfect shape and size, the T-Hook design is comfortable and large enough to provide plenty of room for a nice firm grip
2. Screwdriver, Allen Wrench & Spanner
If you want to attach or remove the trampoline frame nuts. It's recommended to have the right tools like a screwdriver, Allen wrench, or 10 mm Spanner.
Some trampolines packages include these tools, that's great. Otherwise, buy a good-quality screwdriver or Allen wrench or spanner that will fit with the nuts.
There are many multi-tool boxes that include all the items together that allow you to loosen any nut. These items are a good option for trampoline disassembly. You can also use the screwdrivers and pliers as spring tool alternatives.
The Capri Tools10 mm Spanner will be a handy choice for you in this regard.
3. Electric Drill With Phillips Bit
Screwing or unscrewing the frame parts using screwdriver is time-consuming and tiresome. But if you own a cordless electric drill with Philips bit, this will make your task easier. However, it's recommended to learn the tricks to use an electric drill safely before you use it on the trampoline.
An electric drill is a must for professional trampoline assembly or disassembly servicemen. And as a homeowner, you can also consider this for quick disassembly of your trampoline frame screws.
We highly recommend BLACK+DECKER LDX120C 20V MAX Cordless Drill.
Sale
BLACK+DECKER 20V MAX* Cordless Drill / Driver, 3/8-Inch (LDX120C)
Lithium Ion Technology and 20V MAX: Lighter, more compact, no memory, longer life
11 Position Clutch: Provides precise control for drilling into wood, metal, plastic, and all screwdriving tasks
Features integrated bit holder under drill handle that includes double ended bit
4. Safety Gloves
You need a good pair of hand gloves while installing or disassembling the trampoline. Gloves are used when detaching the rusty springs and metal parts to avoid injuries and safety hazards. These protect hands from metal chips, dirt, and other debris.
The gloves should be thick enough so you get proper hand safety. Double-coated work gloves will be the best choice in this regard. So ensure hand safety during assembling or detaching the trampoline.
If you need a good pair of hand gloves for trampoline disassembly consider the G & F Products – 3100L-DZ-Parent Rubber Latex Double Coated Work Gloves.
5. Rubber Mallet
Sometimes a mallet may help you set up or take down a trampoline. Small smash of the mallet will help setting the parts well. It's also helpful to install the wind stakes.
During disassembling the trampoline, you may face some parts of trampolines like frame or poles are stuck together, several smashes of rubber mallet will solve the issue easily.
Conclusion
Proper tools and accessories make trampoline put together and take apart process easier. So, it's recommended to have all tools at hand before you are installing or taking apart the trampoline.
Hopefully, after reading this article, you know now what tools needed to put together or take apart a trampoline. So, get these and move to install or take down your trampoline quickly.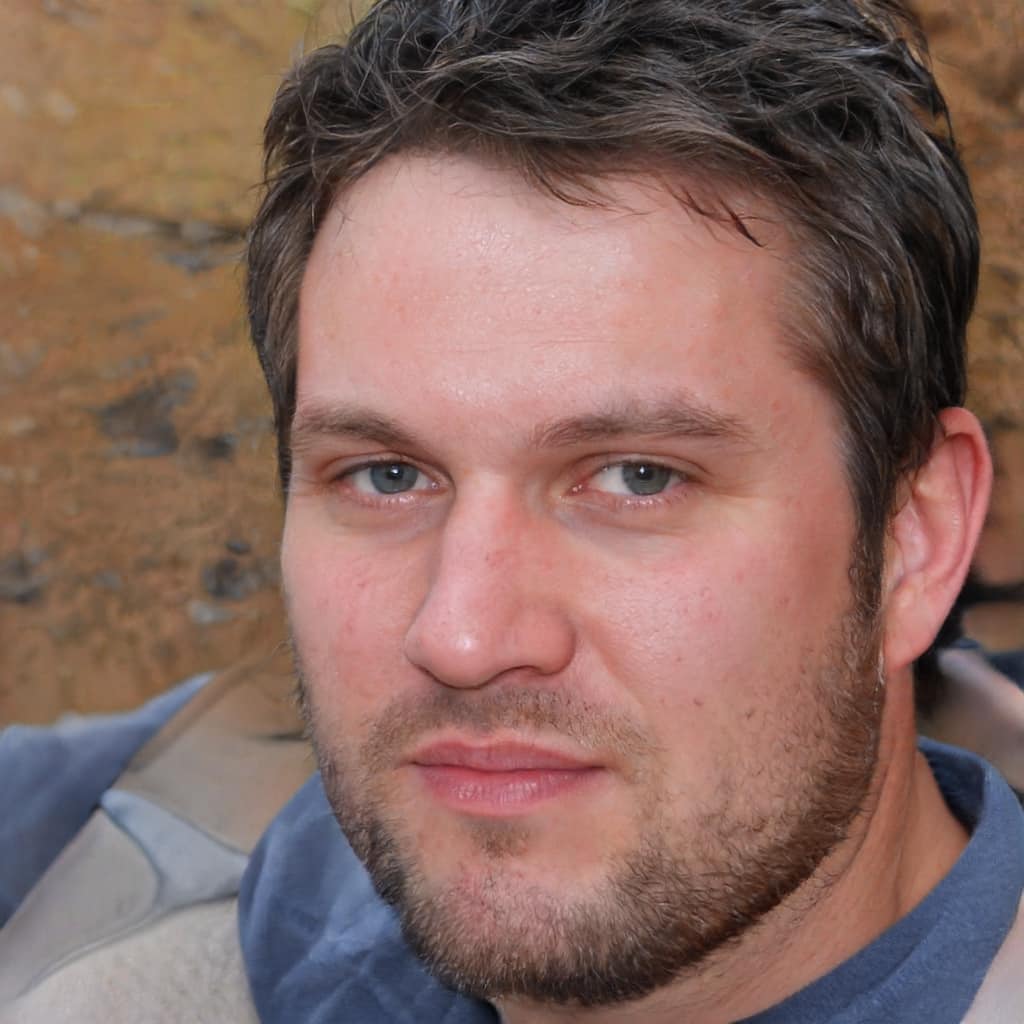 Robert is a trampoline and rebounder trainer with a passion for blogging. He discovered his love for trampolining at a young age, when his father gifted him his first trampoline at the age of 9. Over the years, Robert has honed his skills and knowledge in the field, and now uses his expertise to train others.
Besides, helping fitness enthusiasts in the gym, Robert is very eager to share his knowledge and experience regarding trampolines and rebounder exercises with the readers of picktrampoline.com. He will share all you need to know about trampolines and rebounders in this blog. Get his tips on trampoline and rebounder!