Trampoline installation starts with assembling the frame. Whether you're a first-timer or an experienced person, it's essential to know the right way to put together the trampoline frame.
You may wonder, how to assemble a trampoline frame rightly. The key steps include assembling the rings, adding T-sockets, attaching the legs with rings, etc. It's a simple process, but you should do this safely. And there are several other tips that you should keep in mind during trampoline frame installation.
To make things easier, I plan to share the in-depth guide to building a trampoline frame step by step. Let's reveal the hacks.
Step-by-Step Guide to Put Together a Trampoline Frame
The trampoline frame setup includes several steps including-
Lay out all the parts and tools
Assemble the frame rings with T-sockets
Put together the legs' parts
Secure legs and rings using screws
Final check
So, it's time to explain these steps.
Step 1: Lay Out All the Parts and Tools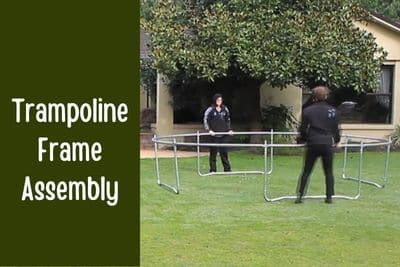 Before you hop on putting up the trampoline frame, lay out all the frame parts on the ground where you want to install the trampoline. Trampoline frame parts include frame tube rings, T-sockets, leg parts, wrench, screws or bolts, etc.
Also, be sure there are all the necessary trampoline tools for frame installation like a Phillip head screwdriver or power drill, and a hammer. For safety, you may also wear gloves and boots.
Step 2: Assemble the Frame Rings with T-Sockets
Now put all the frame tubes together to form the trampoline's right shape. According to the trampoline shape, it'll create a round, rectangle, square, oval, hexagonal, or any other shape.
To do it, use a T-socket in each junction i.e. between two frame rings. You can attach the T-sections either facing upward or downward according to your preference.
Be sure that each frame tube is connected to its two side tube rings. To align the tubes, you may apply some hand force. If you feel it is hard to join each part, use a hammer to line up them.
Step 3: Put Together the Legs' Parts
At this time, put together all the leg parts one by one. Usually, each leg consists of three parts- two vertical tubes, and a horizontal one. So, assemble all the legs together.
See Also: Indoor trampoline assembly & disassembly tips
Step 4: Secure Legs and Rings Using Screws
It's time to join the legs to the frame tubes. To do it, place all the legs in the slots of previously attached T-sections. Don't be rushed, do it one by one.
After placing the legs on T-sockets and frame tube rings, secure them using screws and bolts. Use Phillip's head screwdriver to attach all the screws and bolts snugly. If you want to do it fast use a power drill.
See Also: Repair bent trampoline frame
Step 5: Final Check
So, you have almost done the trampoline frame assembly now check all sections several times to be sure everything is okay. If you see any issues, solve these and finish the installation.
Congratulations on assembling the trampoline frame correctly. Let's continue and install the other parts like a mat, springs, net, etc, to complete the trampoline setup.
The following video shows how to put together a trampoline frame easily.
Frequently Asked Questions
a) What to do if the trampoline frame won't stay together?
Ans: Sometimes, the trampoline frame mightn't stay together due to the rigidity of the new parts. In this case, you can attach every single section (like one frame ring, T-socket, legs, and screws) together, then proceed to the next section.
See Also: Fixing trampoline frame stuck together issue
b) Why is my trampoline wobbling or wonky?
Ans: This could happen due to loosening screws. So, tighten all the screws rightly. If the screws or bolts are bad replace them.
c) Should I flip my trampoline after assembling the frame?
Ans: This depends on how you started the process. If you install the trampoline keeping the legs upward, then you might flip the trampoline after assembling the frame, otherwise not. This is necessary to ease mat and spring installation.
d) Can I set up or dismantle the trampoline frame alone?
Ans: Yes, you can assemble or disassemble the trampoline frame alone. However, do it with at least two people so the process goes easier.
Conclusion
Assembling a trampoline frame isn't a hard task to do. You can do it easily by following the aforementioned steps. Also, consider safety as falling heavy items on the feet could hurt you.
And it's recommended to read the manufacturer's manual before you put together the trampoline frame for more accurate installation.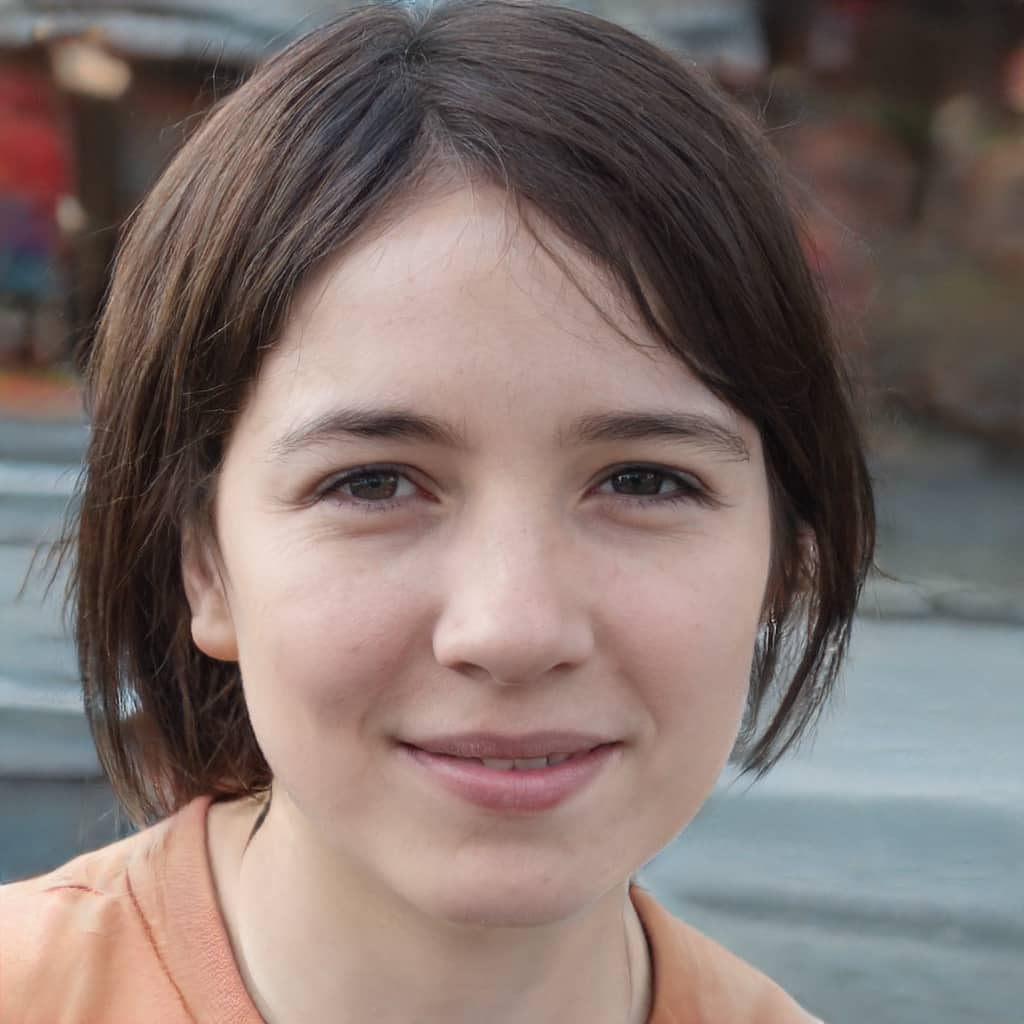 Rebecca is a fitness nerd and mother. She was inspired to get into the world of trampolining and rebounding by her husband Robert, who is a well-respected trainer and expert in the field. Now she instructs children, mothers, and teens the basic trampolining and rebounding tricks.
Rebecca is also a passionate blogger, sharing her knowledge and experiences with others in the hope of encouraging them to give trampolining and rebounding a try.