Trampoline park is the ideal place for limitless fun for children and adults. Besides, jumping on the trampoline, there are many other attractions such as Dodgeball, Slamball, Climbing Rock Wall, Ninja Course Warrior, and you name it!
Have you wondered, how much does the trampoline park cost? The cost starts from $10 and might extend as much you want to spend depending upon the attractions you use, the number of jumpers, spending hours, etc. Also, the price varies from one park to another.
In this article, I'll cover how much is it to go to the trampoline park in detail. Let's get the visiting cost of trampoline parks!
Things That Determine Trampoline Parks Pricing
There are several things that describe how much you pay in a trampoline park such as-
Number of jumpers
Spending time
Total attractions that you use
Trampoline location
Depending upon these factors, trampoline parks' costs may vary from one park to another. The fare may even vary for different locations of the same park.
See Also: How does trampoline cost?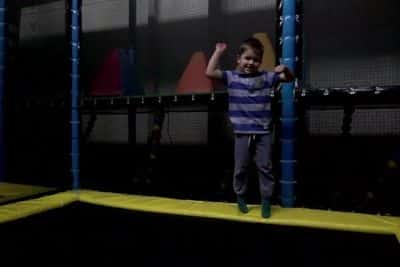 How Much Does the Trampoline Park Cost?
Have you wondered, how much you spend in a trampoline park? Well, here you'll get the in-depth guide regarding this.
Different Types of Costs Related to Trampoline Park
Trampoline parks include several types of costs like-
Membership cost
Ticket/pass cost
Attraction's cost
Parties and events costs
Special programs
Sock cost
Cafe cost
Keep in mind, trampoline parks cost is not universal, it varies from one park to another, even for different locations of the same park.
See Also: World's largest trampoline park
Average Costs at Trampoline Parks
A) Trampoline Park Membership Cost
The best way to enjoy the trampoline park's attractions is by getting a membership of that park. Owning membership, you'll get unlimited access and discounts on parties and events.
You can own membership for a month, several months, or a year. Different membership packages are available in the parks. The higher the package the better the facilities will be.
Sky Zone Trampoline Park, Fenton, MO provides three membership packages- Basic, Elite, and Elite+. The Basic package is $24.99 per month, which includes 60 minutes Jump, $1 Drinks with the purchase, and Member Only Events.
Elite membership package is at $29.99 for a month and it includes 90 minutes Jump, $25 off a party package, 15% off Merchandise, $1 Drinks with purchase, and Member Only Events
The Elite+ package is at $34.99 per Month that provides 120 minutes Jump, 25% off Merchandise, FREE Drink with purchase, 5 Free Friends w/ party packages, 1 FREE pair SkySocks @ sign up, 1 Parent Jumps FREE, and Member Only Events.
See Also: Is trampoline parks safe or dangerous?
B) Ticket/Pass Cost
When you purchase a ticket whether online or in the park, it's necessary to purchase at least one attraction from any package this is considered the pass or ticket cost. When purchasing the ticket, you must fill out the waiver form.
Altitude Trampoline Park, Grapevine features several jumping packages. For example, 1 hour Open Jump is at $14.99, whereas 2 hours jump is at $22.99, and 3 hours jump is at $27.99.
Each ticket allows you full access to all attractions or several attractions. Some parks will cut charge extra for parents or legal guardians as a visitor with children.
See Also: Different types of trampolines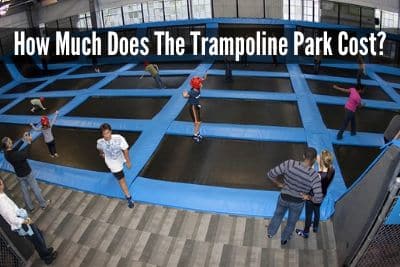 C) Attractions Cost
Different trampoline parks feature dissimilar attractions for visitors. The cost of these attractions also varies from each other. Time is also another important factor here as facilities charge changes with times.
Altitude Trampoline Park, Tampa has numerous attractions like Battle Beam, Kids' Court, Rock Wall, Trampoline Basketball, Extreme Dodgeball, Foam Pit, Main Court, Performance Trampolines, Trapeze Swing, Gymnastic Tumble Track, Zip Line, etc.
This Altitude park features 60, 90, and 120 minutes jump slots for above 6 years and adults at $16.99, $21.99, and $23.99 respectively. For junior jumpers (6 and under) there are four different slots for $9.99, $11.99, $19.99, and $15.99.
You can enjoy Happy Hour Jump for 3 hours at $19.99 each Monday to Thursday. Glow In The Dark jump time starts at 7 pm on each Friday and Saturday and lasts for 3 hours which costs $19.95.
Family Fun Pack includes up to 4 people that cost $54.99. So, if you wonder how much is Altitude Trampoline Park, you might get some ideas from the above cost data.
Read Also: Cheap trampoline parks with lots of attractions
D) Parties and Events Costs
Trampoline parks are a nice place for arranging parties and events. During special days, weekends, or birthdays you are welcome there with a group of friends, family members, or colleagues to spend quality time there.
In most cases, you need to book a party prior to 1 week. Zero Gravity Trampoline Park features party packages including birthday parties, team-building events, and group celebrations. You can also book a private room for 10 to 30 guests.
The basic party pricing of this park is $249 for 10 persons for 120 minutes. If you want to invite more guests, you have to pay $16 for each. It includes Slam Dunk, Foam Pit, Dodge ball, Indoor Playground, Climbing Wall, etc.
There are also two other advanced party packages- Deluxe and Ultimate Jump Party at $299 and $329 with lots of attractions like Laser Tag, All trampoline Events, Aerial Challenge Course, and so on.
See Also: Ruston LA trampoline parks
E) Special Programs
Trampoline parks arrange different special events or programs on special occasions. For example, some parks have campout options one or two times a year. Even a few parks arrange jumping or other completion.
SkyZone Park, Fairview Heights, IL arrange March Madness Dunk Contest at $29.99. Winning the competition, you get $75 as a cash prize. Another special program here is Sky Camp at $229.99 for a week and $59.99 in a single day that includes lots of activities.
See Also: How much do trampoline parks make yearly?
F) Sock Cost
Most trampoline parks recommend wearing socks including the right clothing before jumping in the trampolines. Socks are very affordable. You can purchase a pair of socks at $2 to $5. For example, a pair of Sky Socks is $2.99 to $3.99 at Sky Zone, whereas, Altitude safety socks are available at $3.99 at Altitude.
The majority of parks don't allow you to bring socks from outside, you have to purchase them from the park. But, you can bring the previously used socks on the next visit.
See Also: Rebounding with or without shoes or socks
G) Cafe Cost
Nowadays the majority of the trampoline parks feature well-organized restaurants or cafes. Besides jumping, you can take snacks, cold drinks, chicken wings, pizza, pretzels with cheese, cheese sticks, etc.
Food costs in trampoline parks vary from one to another park. Several items of beverage, food, and snacks cost in the Frontier Trampoline Park Spaceship Cafe are Nachos at $3.99, Pepperoni Pizza 16″ at $13.99, Hot Dog at $2.99, Powerade at $1.99, Monster at $2.79, and so on.
See Also: How much does it cost to start a trampoline park?
Comparison of Different Trampoline Parks Cost
How much is trampoline park per person? Now I'll break down different trampoline parks' average costs per person so you get an overall trampoline park cost idea quickly. Let's see the trampoline park's cost comparison table.
See Also: Benefits of trampolining
Frequently Asked Questions
1. Can I bring personal socks to trampoline parks?
Ans: No, most trampoline parks have their own socks. You have to purchase socks from them.
2. Are there any discounts on occasions or festivals at trampoline Park?
Ans: Yes, some trampoline parks offer discounted tickets on special days. You can visit the park's website to know about the discounts.
3. Can I cancel my ticket and get a refund?
Ans: The majority of the trampoline parks don't allow you to cancel the ticket hence no refunding. But, a few parks will permit you to cancel the ticket with some special conditions. In this case, you might get a small amount as a refund. Otherwise, they will reschedule your plan into another slot.
4. Are outside foods permissible in trampoline parks?
Ans: No, trampoline parks don't allow you to bring food and drinks from outside. Most trampoline parks have a café inside. You can purchase food from there.
5. Can I purchase tickets online in trampoline park?
Ans: Yes, you can purchase both online and in-park tickets to any trampoline park. But, you can't buy a pass too much in advance.
Conclusion
So, how much does the trampoline park cost? It depends on several things such as park location, the amenities you use, the total time you spend, the number of jumpers, and a few more things. However, trampoline parks are not too much expensive.
Hopefully, after reading this article, you've got a comprehensive idea about trampoline parks pricing per person. Now visit trampoline parks with friends and family for great pleasure.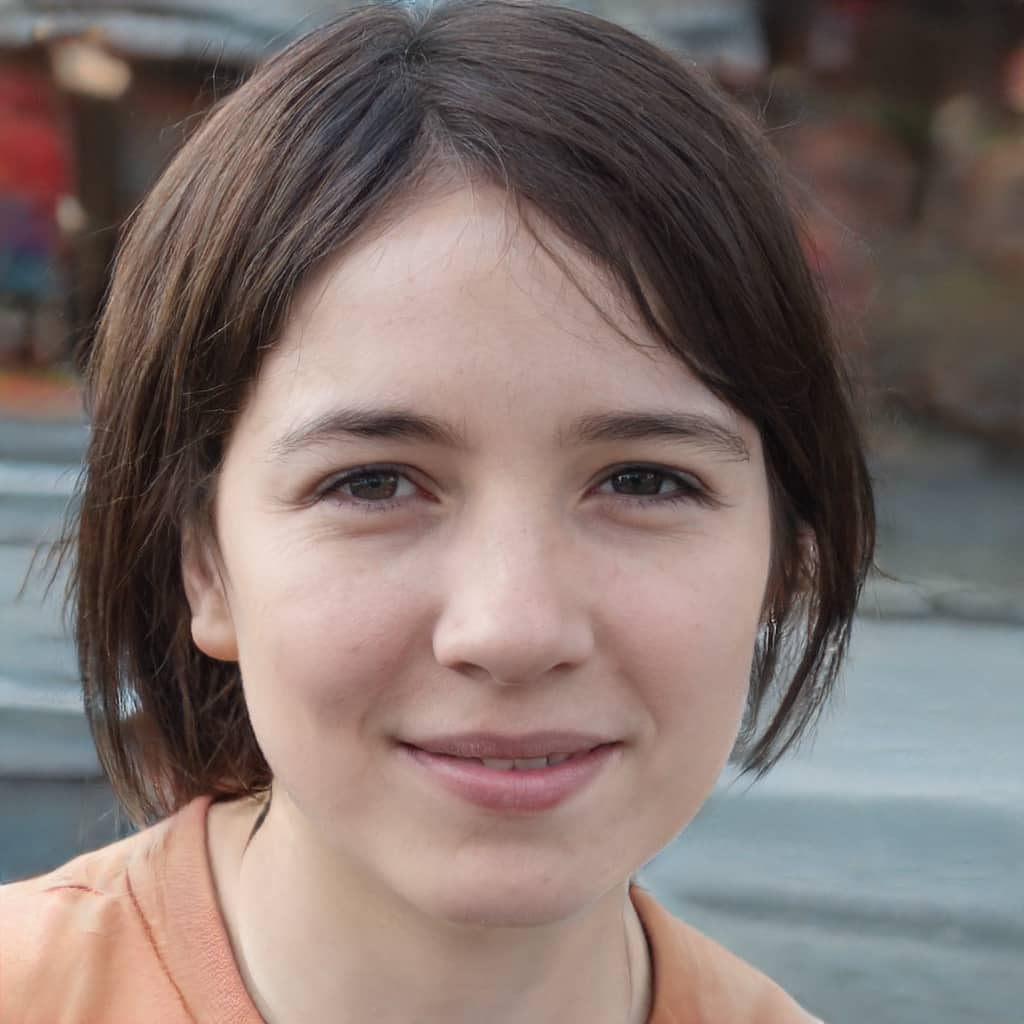 Rebecca is a fitness nerd and mother. She was inspired to get into the world of trampolining and rebounding by her husband Robert, who is a well-respected trainer and expert in the field. Now she instructs children, mothers, and teens the basic trampolining and rebounding tricks.
Rebecca is also a passionate blogger, sharing her knowledge and experiences with others in the hope of encouraging them to give trampolining and rebounding a try.