If you ever visit trampoline parks, you may see jumpers bouncing there wearing trampoline socks, right? This is not limited to trampoline parks, but you can also use them on backyard trampolines or fitness rebounders. Socks are used for hygiene as well as slip-resistant jumping experience. It will also prevent sweating; hence you will enjoy comfortable bouncing on the trampoline.
This blog will describe different reasons why you should use trampoline socks and tips to choose the perfect trampoline socks. Let's get started.
What Are Trampoline Socks?
Trampoline socks are specially designed socks that are used during rebounding and trampolining. These socks have non-slip grips and provide better traction during jumping.
In trampoline parks, wearing trampoline socks is a must. But you may also use them in the backyard and indoor trampolines too.
See Also: Trampolining barefoot vs shoes vs socks
Reasons to Wear Socks While Jumping on Trampoline
There are different causes why you should use trampoline socks. Here are some important reasons-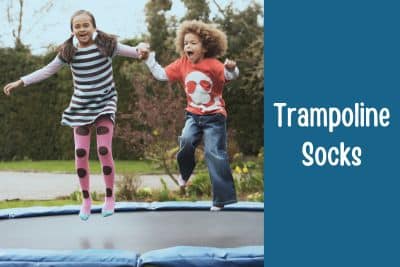 a) Provide Firm Grip and Comfort
Trampoline socks provide better grip and stability. This extends jumpers' traction on the mat; thus, they won't fall suddenly during bouncing on the trampoline. It will extend comfort during jumping on the trampoline.
Socks will give you extra comfort during jumping on the trampoline on hot or cold days.
b) Non-Slip Jumping
If you jump on a trampoline or rebounder for a long, your feet may have sweating. This could cause you to slip while bouncing, which is hazardous. But rebounder socks will keep your feet sweat-free hence reducing such risks.
c) Safe Bounce
When children jump on a trampoline, there is a high chance that their small feet may be caught on springs or small holes in the mat. But socks eliminate such danger and make kids bounce safer.
Moreover, socks reduce friction between the jumpers' feet and the trampoline bed, so your feet won't burn during jumping.
d) Health Purpose
If several jumpers use a trampoline repeatedly, there is a high risk of spreading disease through communal activities. But trampoline socks help to keep the trampoline clean and protect against the spreading of viruses. That's why most renowned trampoline parks offer socks.
e) Fashion
Some jumpers use trampoline socks to make them look stylish during trampolining to their friends.
Types of Trampoline Socks
Trampoline socks can be classified into different angles such as according to their sizes, colors, materials, designs, etc.
Trampoline Socks Based on Material
Rebounding socks uses different materials like nylon, cotton, non-slip rubber, and more.
Trampoline Socks Based on Socks Sizes
There are different kinds of socks according to their sizes, and users wear them during trampolining. Some of them are-
Slip On Paddings: They are hiding socks.
Low Cut Socks: They are ankle socks and provide ankle protection.
Quarter Length Socks: Cover shins and protect your feet.
Knee High Socks: Provide great protection to your legs.
Is It Required to Wear Socks at a Trampoline Park?
Yes, socks are vital trampoline outfits at most trampoline parks due to cleanliness and health purpose. If you go to trampoline parks without socks, there are high risks of spreading diseases. Most trampoline parks recommend trampoline grip socks.
What Kind of Socks to Wear on a Trampoline?
So, how to buy trampoline socks? Here are some guidelines that will help you find the best trampoline socks.
Type of Socks
For outdoor trampolines, you need thicker socks that can withstand the harsh elements of the environment. On the other hand, for indoor trampolines, lighter and breathable socks will be the best.
Comfortable Material
Nylon and cotton are two ideal trampoline socks materials. Both of them are lightweight, stretchy, and comfortable to wear. But avoid woolen socks on the trampoline.
Non Slip Grips
Good rebounder socks come in non-slip grips in the bottom, either made from textured fabric or rubber. They provide better traction and stability during jumping.
Fitting
Be sure the size of the socks fits the jumpers snugly. Don't wear too loose or very tight socks.
How Much are Trampoline Socks?
Trampoline socks are cheap. Each pair is available between 2 to 5 bucks on average. But there are some hefty price trampoline socks.
Most trampoline parks have their own trampoline socks, and thus their cost may also vary. For example, SkyZone trampoline socks' average price is $3.
See Also: How much to go trampoline park?
Where to Buy Trampoline Socks?
Trampoline socks are available in sports and fitness local stores as well as online. If you want to buy trampoline socks online, Amazon, Walmart, eBay, etc, could be the trustworthy platforms.
See Also: Best places to buy trampoline
What are the Best Trampoline Socks?
Here I bring a good pair of rebounder socks so you can get a good one for trampoline jumping.
YOGA[ADDICT] Unisex Non-Slip Trampoline Socks with Grips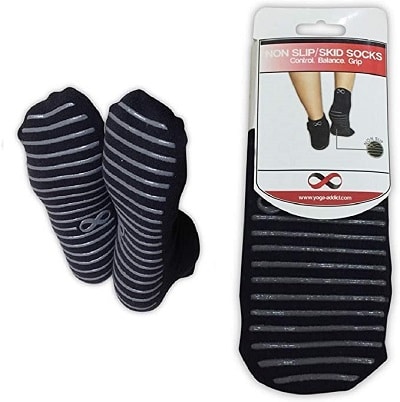 Yoga[Addict] Anti-Skid Trampoline Socks are designed for versatile purposes such as fitness, stretching, pilates, barre, yoga, trampolining, pregnancy, hospital, dance, home, and many more. So, by buying one, you can use the pair anywhere needed.
This rebounder socks pair is made from breathable materials that provide perfect comfort. The rubber bottom and non-slip grip are great for stability and traction, like bare feet. It's available in various sizes for both men and women. And there are also several color options.
Don't worry about cleaning! You can wash them either by machine or hand. And the price is affordable to you. So, if you want to make your rebounding more comfortable, don't miss the pair of trampoline exercise socks.
See Also: Trampoline yoga
People Also Ask
1. Can you wash trampoline socks?
Ans: Yes, you can wash trampoline socks like usual socks. Even trampoline parks allow you to use the socks again if you bring them back.
2. How to wash trampoline socks?
Ans: You can wash and clean trampoline socks using detergents or putting them on the washing machine. But be sure to clean both the inside and outside of the socks well.
Conclusion
Socks are important accessories for safe jumping on trampolines and rebounders. They are available at a cheap cost but will give you comfortable touch during trampolining.
While choosing socks, be sure they are stretchy, fit, and slip-resistant. So, wear trampoline socks and enjoy trampolining.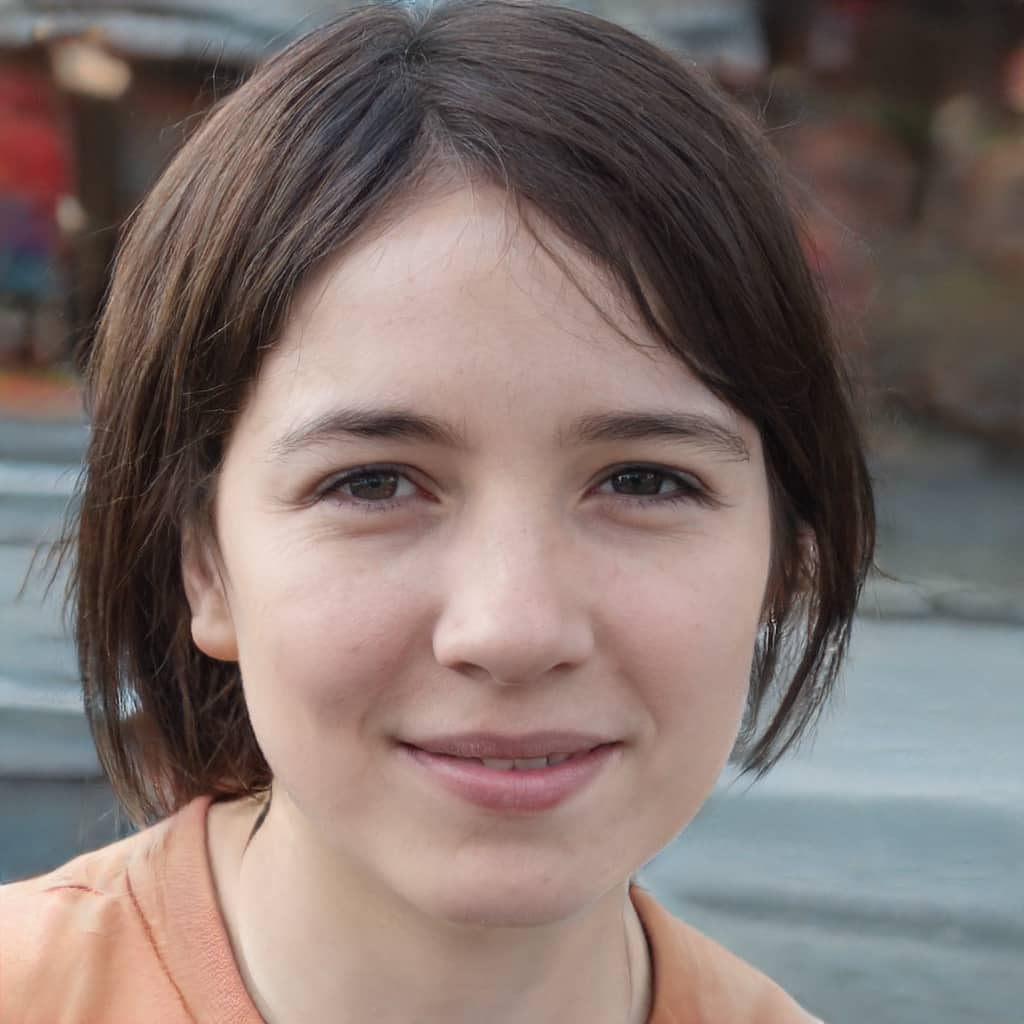 Rebecca is a fitness nerd and mother. She was inspired to get into the world of trampolining and rebounding by her husband Robert, who is a well-respected trainer and expert in the field. Now she instructs children, mothers, and teens the basic trampolining and rebounding tricks.
Rebecca is also a passionate blogger, sharing her knowledge and experiences with others in the hope of encouraging them to give trampolining and rebounding a try.