The trampoline has become a big industry after the time it got the tag of the Official Olympic game in 2000. Most homeowners in the USA have trampolines in the backyard or at least indoor trampolines for routine workouts.
And those who haven't, they go to trampoline parks which are a perfect mixture of entertainment, fun, and healthy exercise. This clearly indicates that the trampoline park business is going to have much more potential than any other old-school one. If you have the same in mind too, you may wonder how to open a trampoline park and how much it costs.
Make a business plan first
Register your business
Get your business credit card
Get all the permits and licenses
Get the insurance done
Create your brand
Promote your business
Create your business website
Set up your parks phone system
Define the rate, rules, and others
Let me allow you to explain all these. Keep reading!
How to Start an Indoor Trampoline Park?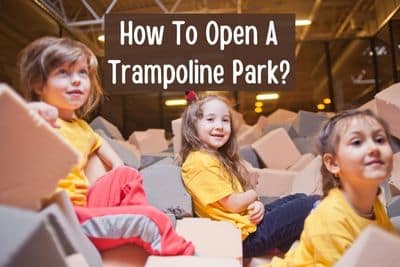 Opening a trampoline park is not as simple as buying a few trampolines and assembling them together to charge some money. Rather there is more to think about and plan before starting the trampoline park business firsthand.
So, let's discuss all the steps and necessary things you should keep in mind for opening an indoor trampoline park.
Step 1: Make a Business Plan First
Planning is the first step of any business to get a kick start. So, this indoor trampoline park is going to be the same too. In this trampoline park business plan or any business plan, the things you should figure out first are-
The cost to set up the upcoming business.
Analyzing your target market and the potential of your business.
How will be your profit from the business?
And what is going to be the business name?
Now let's discuss all these icebreakers in detail.
a) How Much Does It Cost to Build a Trampoline Park?
The cost of opening a trampoline park combined to a seven-figure amount. But first hand there are two important steps you can take into consideration to reduce the cost.
First, you have to find a space in a building that already has an open area. It will reduce the cost of demolishing walls, structures, or anything built blocking the area.
For finding such a big area often it's best to look in the old industrial place or in old stores. Both will come with big open spaces allowing you to put down your dreams.
And don't worry about the park being too far for the customers. They are going to drive to your park if they really want to have this fun.  
You should find a large area that will open your way to creating more fun shots for your upcoming customers. Such as you can create a cafeteria alongside for the customers to have some food after the tired jumping adventure.
Also, you can hold up some waiting areas or add some other indoor games to your trampoline park. After that, you should find a contractor to build up your whole trampoline park concept. I'm sure you are not thinking about building it on your own, right?
If that is not so, just contact some of the best contractors of indoor trampolines and screen out the options you are looking for in your park. Of course, you can set up your own imagination too.
But if you don't have anything in mind the options given by the contractors will be a great help for you. And this is the best part of having different contractors in hand as you can go through a few good options for your park and choose the best.
Both in terms of designs and cost savings this is the right way to do it. Now, I'll disclose the different types of costs of opening a trampoline park.
i. Trampoline Park Cost to Build
In general, the cost of opening an outdoor trampoline park cost around $100,000 to $200,000 depending on the space. And in terms of an indoor park, the cost might end at around $120,000.
So, how much does it cost to start an indoor trampoline park? It requires $1.2 million to $1.8 million on average, according to IATP (International Association of Trampoline Parks) depending upon the trampoline park size and facilities.
But in case you add extra gaming facilities to your park the bill is going to increase along with it. For indoor trampoline parks, the equipment requires the most money.
Read Also: Home and backyard trampoline cost
ii. Trampoline Park Equipment Cost
The trampoline park equipment cost depends on the space you have. For example, 30,000 square feet of space may require $100,000 to $120,000 roughly.
And for extra accessories like hooks, basketball, flooring, etc, you will need an extra $6000 to $10,000. In short, it is going to be a huge trampoline park investment. But the day your customers start getting in you will feel every penny worthy.
iii. Regular Cost of Trampoline Park After Opening
If you are thinking you have made a lot of trampoline park investments, then the regular cost is going to redeem your expectations. If you don't own the space the rental expense is going to hit you the most.
The cost will come around from $10,000 to $13,000 per month depending on your space. Or can increase or decrease also. Then there will be the salaries for the employees working under you, which will cost $13,000 to $16,500.
Read Also: What to wear at a trampoline park?
iv. Trampoline Park Insurance Cost
Also, there is going to be a trampoline park insurance cost which should be nearly $55,000 per year. And if you don't have your own brand name, I mean in case you are running a franchise, the trampoline park franchise cost will be an additional $50,000 to $60,000 per year.
Read Also: Trampoline insurance cost
v. Other Costs
Lastly, the marketing cost, maintenance cost, and utilities are always going to be there. Huge, right?
vi. Total Cost to Start a Trampoline Park
GetTrampoline shows a detailed list of costs to make a trampoline park. According to them the estimated cost to start a trampoline park are as follows-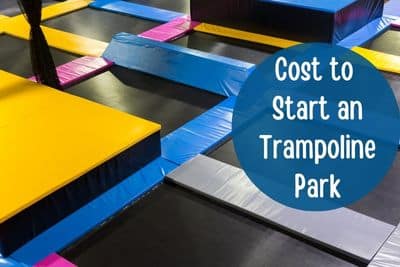 Franchise fee- $50,000 to $60,000
Lease and deposits- $21,000 to $50,000
Building improvements- $450,000 to $600,000
Signage- $30,000 to $33,000
Furniture- $23,000 to $30,000
Equipment & supplies- $123,000 to $124,000
Licenses, utilities, etc.- $3,000 to $6,000
Inventory- $25,000
Professional fees- $4,000 to $12,000
Insurance deposit- $15,000
Pre-opening salaries, etc.- $28,000 to $33,000
3-month operating costs- $40,000 to $80,000
Advertising- $25,000+
So, the total cost to open a trampoline park is more than 1 million dollars.
See Also: Are trampoline parks profitable?
b) Who Will be Your Guests?
The ideal guests for your indoor trampoline park are going to be kids as they love to jump and hop around. Even they are easier targets to attract and turn into potential customers.
Although the health freaks can also be potential customers as trampolining is a great way to have exercise and fun.
Read Also: Trampoline age recommendations
c) Naming Your Business
After all, a website has become an integral part of any business to reach more people and do some effective marketing on the internet. This reminds me that the website creation and maintenance cost is also going to add to your cost list.
This is going to be a tricky part as the business name is the most important part of starting and the amazing names are already taken. However, keep trying to brainstorm some names for your business and make sure there is no copyright on the domain if this name is already taken.
Step 2: Registering Your Business
Now that the business name is fixed you have to go register the business for a variety of state and federal taxes to make it legal. For registering you have to apply for EIN, which is really easy and free.
Now, you may be thinking, what is this EIN for? Well, this is a nine-digit number of your business that allows the Internal Revenue Service (IRS) to make sure you are paying the tax on time.
Also, depending on the business type you have, your taxing structure may vary significantly. For example, an LLC business can benefit from being taxed as an S Corporation.
Read Also: World's biggest trampoline parks
Step 3: Get Your Business Credit Card
Using a dedicated business bank account and credit account is necessary to protect your personal assets. When your personal account and business account get mixed, there is a high chance of your personal assets getting taken by the bank in case your business gets sued.
Also, for getting a business loan and tracking your accounts, a separate business account is essential. You can open a net of 30 accounts which is the best option for increasing the business cash flow by building business credit.
The Net 30 Accounts, allows you to buy goods or pay costs for your business, but in terms of 30 days return. Also, when you have a clear credit history of your company allows you to raise money later.
Step 4: Get All the Permits and Licenses
For running up your business smoothly, you have to obtain all the permits and licenses including, Release of liability, Music license, Labor safety requirements, certificate of occupancy, and so on.
Also, in case you sell food in your park, you have to take permission from your local health department. All the foods you are going to serve will need to pass the health inspection.
For a detailed list of the permissions you need, you can check with your city or town clerk's office. Or you can take assistance from the local associations dedicated to small businesses in the USA.
Read Also: Trampoline weight capacity
Step 5: Get the Insurance Done
With the licenses and permits getting done, you have to take insurance to operate your business safely and lawfully. Also, it will save your cost in times of an unwanted occurrence or loss.
Now, there are several types of insurance policies to cover your business risk. But in case you are confused about what to pick for your business, the most common one you should go for is General Liability Insurance.
This is the most common insurance taken by all small businesses to protect their business. Also, another important insurance you should take into account is Workers' Compensation Insurance.
In the case, you won't be able to pay your employee the insurance will take care of it.
Read Also: Various kinds of trampolines
Step 6: Create Your Brand
The name you have chosen for your business should also have a face through an attractive logo. It is going to be the most attractive point for your customer to recognize your business. Also, it will be the stand-out point for you among all the competitors.
If you already made up the logo you should add it to a QR code. You can also choose different QR codes for your business cards and publications, or to spread awareness for your business website.
Step 7: Promote Your Business
Promoting the business the right way will determine the customers you are going to have for your business. There can be a lot of mind-blowing ways to promote your business and attract customers.
The best way to attract your customers of different ages and interests is to segment the slots based on target audiences throughout the day and week. For example, you can offer your customers a morning fitness class, an afternoon fitness class, an after-school kids club, or an evening dodgeball league.
Each class, club, or league should be promoted in the places where your target audiences spend the most time. It may include jogging parks, kids playing parks, libraries, health clubs, recreation centers, coffee shops, etc, which can be the best spots to find your potential customer.
First, you can offer them some free classes to explore the trampoline adventure and your park's entity and turn those customers into repeat ones. Although this is going to be a tough task for signing them up for multiple sessions, still you will figure it out with time.
Also, you can offer extra game facilities like Dodgeball, Basketball, Climbing Wall, Foam Pit, Glow at Night Jump, and many more which most of the guests will love to try at least once.
Read Also: Trampoline park in Ruston LA
Step 8: Create Your Business Website
After defining your brand and promoting it in the nearby parks and coffee shops, it's time to take it on the web too. If you do not have the knowledge of how websites work, it can be scary at first. But once you learn to operate, it will be an easy piece of cake.
Also, all legitimate businesses nowadays have their own website to ensure their entity is on the web. Also, it makes it easy to promote your business online through your website.
So, now there are two ways. You can either build the website with the help of website-building tutorials or can hire a professional website builder to build and maintain a website for your business.
You should also create social media accounts like a Facebook page, LinkedIn account, Pinterest account, etc, for a better opportunity. But, only social media won't carry a good value to the business.
Read Also: Is trampoline okay for pregnant?
Step 9: Set Up Your Parks Phone System
Getting a different phone setup for your business allows you to separate your personal calls and business ones. Also, it will help your business to be automated and an easy way for your customers to find you.
With that, it legitimates the business one step more and helps you to keep everything on track. There are services available for setting up your business phone system.
Step 10: Define the Rate, Rules, and Others
The next step is to specify the rate that the jumpers will pay you. Also, establish the park rules and regulations, including opening and closing times, socks, clothing, etc.
Also, consider how much stuff you need. And when everything is done, you can start the park with a stunning event.
The video below shows some steps to open a trampoline park.
Bonus Tips to Build an Indoor Trampoline Park
Interior design should be very lucrative to compete with competitors to attract visitors.
When you design the indoor trampoline park, use 50 to 55 percent of your space dedicated to the trampoline. And the rest of the area should be for welcoming the guests, taking rests, or even for adding up new fun activities without redesigning.
Fix some waiver form rules, jumping rules, fare, open and end time, etc. To do that, you can get ideas from the top-performing trampoline parks in your city.
Focus on jumpers' safety so add all safety things in the park.
First aid kits should be available for visitors in case any injury occurs.
Read Also: Safety and risks of trampoline parks
Frequently Asked Questions?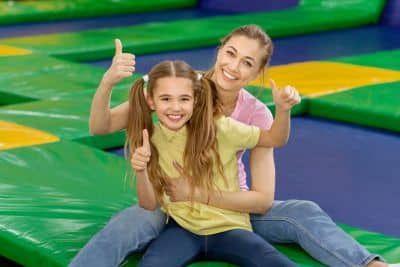 1. Should you get into the trampoline park business?
Ans: If you love the adventure and fun of trampolining, indoor trampoline parks will be a great business for you to get on. You will love the fun of entertaining your guests with these amazing adventures and fun activities.
Another thing that should be in consideration is whether you have enough savings or loans on account to open the business. As you know this business requires a high amount of investment so you should be well prepared for that.
2. What will face on a typical indoor trampoline park day?
Ans: On typical business days of your park, you will be responsible for taking care of your guests, and employees with the whole process going on over the park. Though all the tasks of welcoming, managing guests, and responding to guests will be taken care of by your employees.
But you have to be there for managing unwanted or serious issues to tackle. Also, in normal times you will be responsible for time scheduling and managing employees, taking care of the equipment and repairing them, and planning marketing strategies for the business.
3. What is the potential for an indoor trampoline park?
Ans: Mostly you will find just one indoor trampoline park in each city. But where there is already a park in a town or city in the same niche the competition is going to be hard. But the cities without a trampoline park can have the most potential business growth for you.
People will love to come over to your place even if they have to drive for a long time. This will be a new adventure or something new.
Read Also: Trampoline for autistic kids
4. How much can you charge in the tramline park?
Ans: There is no fixed rule on that. Consider your facility and the total cost you're providing. Also, check the charge of the competitors. But, you should start with a lower cost to attract customers at the beginning of the trampoline park business.
5. What type of skills and experiences you will need to succeed in the trampoline park business?
Ans: Well, you don't need any special skills to make everything right for your business. But strong communication skills, ensuring the safety parameters, good customer service ability, and decent business skills will be enough to operate your business correctly.
Also, for improving your skills in business you can attend some seminars or classes in the nearby colleges or skill-building/development centers. With that, you should also become a certified service technician. 
Getting a certificate in this field will allow you to maintain all the equipment on your own and reduce the maintenance cost. For your help, there are two levels of certified service technicians exams from The International Association of Trampoline. Pass the exams and get yourself certified.
6. Should you go for a franchise?
Ans: Well, if you are not interested in setting up a brand from scratch, then a franchise can be a great way to establish a new trampoline park business. Working with a well-recognized brand can be the best way to minimize the risk and build the trust of new customers.
Although franchisees will cost you a fortune for using their name, you are going to be profitable as well. Opening a franchise in this field will cost you around $1,000,000-$3,000,000.
Popular indoor trampoline parks like Sky Zone cost slightly more, while niche favorites like Rockin' Jump offer lower startup costs.
7. How and when to build a team for a trampoline park?
Ans: The indoor trampoline park is a large facility and needs at least a few employees to run everything smoothly. The entry-level employees can help with guest welcoming, serving refreshments, and running parties.
On the other hand, a professional instructor can take over the classes on time, or you can have more instructors based on your requirement. In general, the number of employees you will need is around 35 to 40. Which will definitely vary depending on your business size.
Takeaways
Starting an indoor trampoline park is a very detailed oriented business. You have to be perfect with your plan. Find out the best potential customers, and the best place, renovate it in an attractive way and kick-start your business with a proper brand name and logo.
With that, you have to get all the necessary permissions for running your business legally. If you have a plan of serving food in your park, also take permission from the health department.
Also, don't forget to get your website and phone system as it will help you to get more customer trust and promote your business better.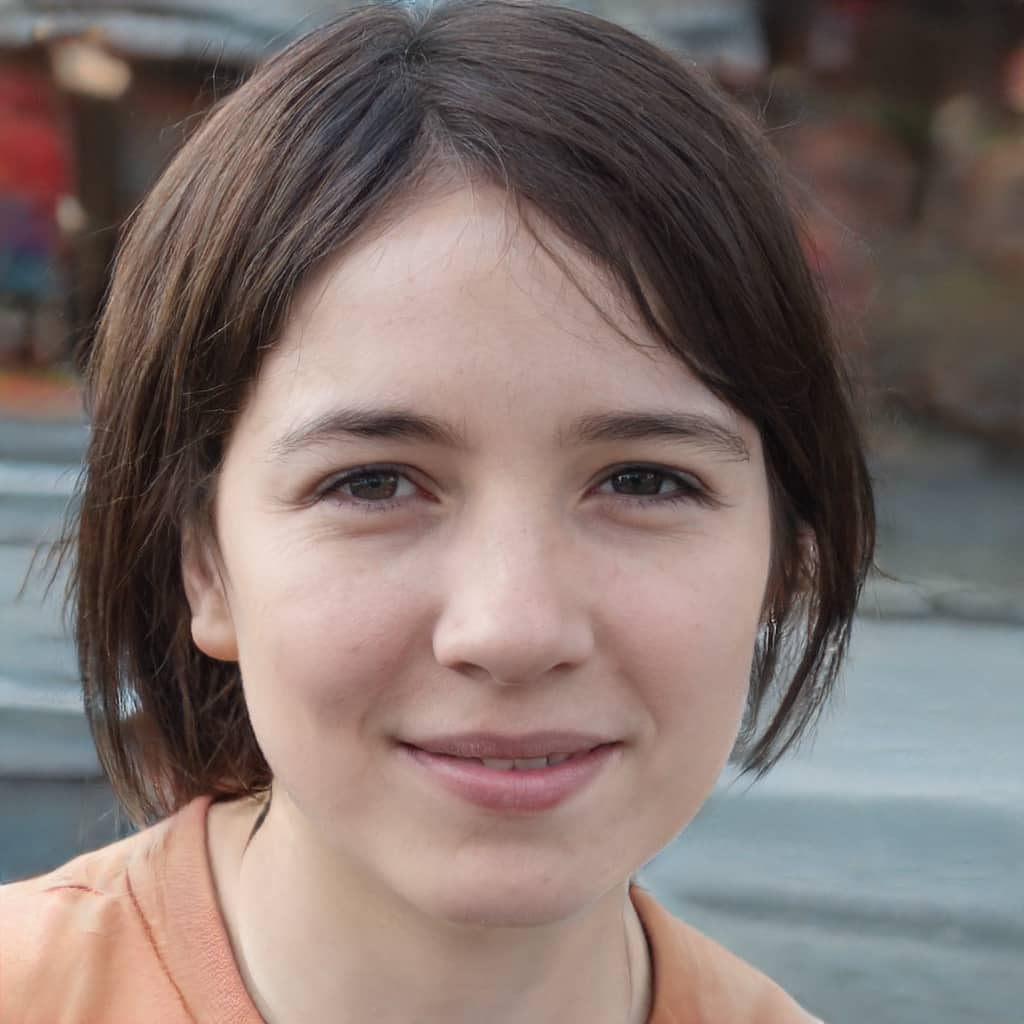 Rebecca is a fitness nerd and mother. She was inspired to get into the world of trampolining and rebounding by her husband Robert, who is a well-respected trainer and expert in the field. Now she instructs children, mothers, and teens the basic trampolining and rebounding tricks.
Rebecca is also a passionate blogger, sharing her knowledge and experiences with others in the hope of encouraging them to give trampolining and rebounding a try.