Outdoor trampolines not only come in large sizes, but they are also available in small sizes. If you don't have a large backyard, you may look for a small trampoline. The 8 and 10 ft trampolines are two popular options for that. They have some differences that you should know before choosing between them.
These two small trampolines for the backyard share many features; still, there are some dissimilarities between 8 ft vs 10 ft trampolines. In general, the 10 ft trampoline is a little more spacious than the 8-foot model. So, for the jumpers who need to do lots of tricks, a 10-foot model will be more appropriate. But 8 ft tramps are space and budget friendly.
Let's have a discussion on the key comparison between the 8 ft and 10 ft trampolines.
Difference Between 8 Ft and 10 Ft Trampoline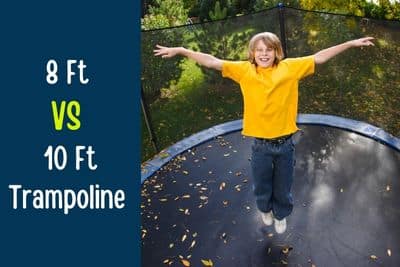 How Big are the 8 Ft and 10 Ft Trampolines?
Is an 8 Foot Trampoline Big Enough
The 8-foot trampolines are typically ideal for younger children and for those who are just starting to bounce on the trampoline. So, smaller kids will find this trampoline spacious enough to jump and have fun there.
This size of the trampoline is right for small yards since it takes lesser space compared to the larger models. Because of their smaller size and lower weight capacity, these trampolines aren't suitable for older kids and adults.
So, how big is an 8 ft trampoline? With enclosure, the diameter of the 8 ft trampoline is approximately 243 cm. And its jumping space and height are 201 cm and 233 cm, respectively.
Is a 10 Foot Trampoline Big Enough?
10-foot trampolines are more spacious than the 8 ft tramps. The bigger space makes the trampoline perfect for bigger kids, teenagers, adults, and those who require more space for a better jumping experience and fun.
If you want to practice somersaults or other trampoline tricks, the additional space of the 10 ft trampoline will make it easier compared to the 8-foot models.
Do you know, how big is a 10 ft trampoline? The average diameter with enclosure is 305 cm, whereas its jumping area is 260 cm and its height is 256 cm.
Read Also: 12 vs 14 vs 15 ft trampolines
Age
Considering the trampoline age limit is important. Each of these trampolines is designed mainly for children. Since they are not too sturdy as bigger models, thus adults and heavy persons should avoid 8 feet and 10 feet trampolines.
An 8 ft trampoline is ideal for 4 to 12 years old, whereas a 10-foot tramp is a good choice for 5 to 16 years children. However, consider the weight limit too.
Keep in mind if the weight of the adults is below the maximum weight limit of the trampoline, they can use these trampolines at a limited scale.
Weight Capacity
The weight-carrying power of the trampoline may vary from one trampoline brand to another. Both 8 and 10-ft trampolines come with a 50 to 120 kg weight capacity tag.
Usually, an 8 ft trampoline can hold 60 to 100 kg weight of the jumper. On the other hand, the 10 ft model has the capacity to withstand 75 to 120 kg jumper's weight. But there are some heavy-weight limit tramps too.
Springs and Bounce
As 10 ft trampolines are bigger in size so there are more springs compared to the 8 ft models. Moreover, 10 ft tramps use larger springs; thus, you'll get a higher bounce from there.
8 ft trampolines use 40 to 54 springs that are 4.5 inches to 6 inches long. But, most 10-foot trampolines have 48 to 62 springs with 5 to 6.5 inches in length.
Read Also: How to attach trampoline springs?
Trampoline Weight
8 Ft trampoline is a lightweight model compared to the 10 ft tramps. Most 8 ft trampolines weigh below 100 lbs while 10 ft models' weight is approximately 130 lbs.
So, 10 ft trampolines show better stability during heavy winds due to their higher weight, so the chances of blowing away decreased here.
Required Backyard Space
Before choosing between an 8-foot trampoline and a 10-foot trampoline, be sure your backyard is spacious enough. To be sure, measure the trampoline and backyard both.
If you want to use an enclosure with the trampoline, it requires 243 cm and 300 cm space for an 8 ft and 10 ft trampoline, respectively.
But, in case if you don't plan to enclose the trampoline with a net, make sure each side of the trampoline has more than 8 ft clearance to avoid serious injury. Also, confirm that there is more than 3 m head clearance.
Cost
Cost is another key factor that makes an 8 ft trampoline different from a 10 ft model. The price may vary due to the trampolines' quality and brand.
Typically, an 8 ft trampoline cost varies between $150 to $250, whereas the price of a 10 ft trampoline is between $200 to $350. So, an 8 ft trampoline is more cost-effective than the other one.
Here is a good trampoline recommendation by BestMassage that comes in versatile sizes. If you are looking for the best 8 and 10 ft trampoline, this one will be a good choice for you.
8 Ft vs 10 Ft Trampoline Comparison Table
| | | |
| --- | --- | --- |
| Feature | 8 Ft Trampoline | 10 Ft Trampoline |
| Mat size | 201 cm | 260 cm |
| Recommended age (years) | 4 to 12 | 5 to 16 years |
| Weight Limit (lbs) | 200 | 250 |
| Trampoline weight (lbs) | 100 | 130 |
| Springs number | 40-54 | 48-62 |
| Springs size (inch) | 4.5 to 6 | 5 to 6.5 |
| Price | $200 | $250 |
See Also: In-ground vs usual trampoline
People Also Ask
1. What are the similarities between 8 and 10 ft trampolines?
Ans: Both 8 ft and 10 ft trampolines are designed for small yards. They come in two boxes. Their frame height is also similar. Each of them also lasts more than 5 years.
See Also: Does trampoline make you taller?
2. Is an 8 ft and 10 ft trampoline big enough for two?
Ans: No, both 10 ft and 8 ft trampolines allow one jumper at once. And it's recommended to avoid jumping several persons at the same time on these trampolines to avoid unexpected accidents.
3. How much time does it require to install and disassemble an 8ft or 10 ft trampoline? 
Ans: This largely depends on the persons who are doing that. Usually, 10 ft and 8 ft trampolines can be set up and disassembled within 2 to 4 hours.
Summary
So, which one do you choose, the 8 ft trampoline or 10 ft trampoline? Both 8 ft and 10 ft trampolines are ideal for small yards. However, adults can also use them sometimes without exceeding the weight limit and other factors.
Each of these trampolines has almost the same features, and there aren't any huge differences, actually. But, 8 ft tramps are the right choice for space and budget constraints people, while 10 ft tramps are perfect for older children who want to practice numerous trampoline tricks.
So, consider the facts and choose the right trampoline that fits you well. That's all for today, see you soon.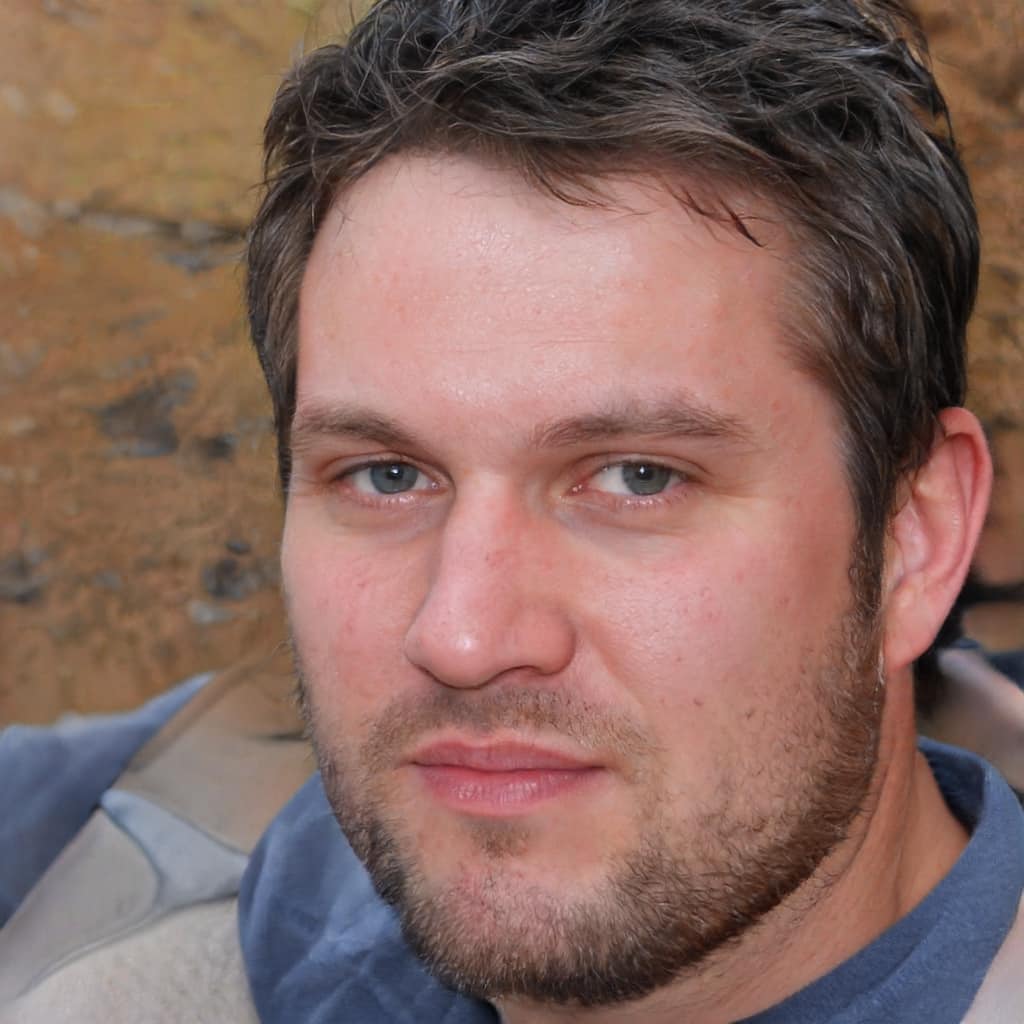 Robert is a trampoline and rebounder trainer with a passion for blogging. He discovered his love for trampolining at a young age, when his father gifted him his first trampoline at the age of 9. Over the years, Robert has honed his skills and knowledge in the field, and now uses his expertise to train others.
Besides, helping fitness enthusiasts in the gym, Robert is very eager to share his knowledge and experience regarding trampolines and rebounder exercises with the readers of picktrampoline.com. He will share all you need to know about trampolines and rebounders in this blog. Get his tips on trampoline and rebounder!