Springfree is a spring-less trampoline brand that introduces some innovative features to trampoline design. The manufacturer claims that the Springfree trampoline is comparatively safer than the usual trampolines due to the flexible rods, upgraded mat, soft frame edge, and more. However, this trampoline is more expensive compared to regular trampolines.
In this blog, I will discuss different features of Springfree trampolines so that you can understand whether this trampoline will be worth the money or not.
Are Springfree Trampolines Safer Than Regular Trampolines?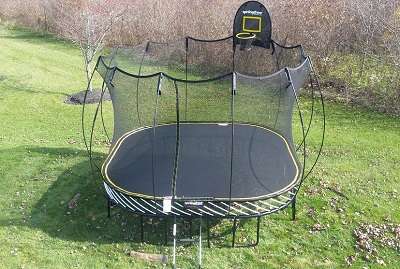 Yes, Springfree trampolines are safer compared to spring-based trampolines. Actually, it's one of the world's safest trampolines. Here are some reasons that make Springfree trampolines safer-
Springfree trampolines are made without any hard spring. Rather, they use flexible composite rods to create bounce that eliminates spring-related injuries profoundly.
The SoftEdge mat of the Springfree trampoline is 30 times more shock-absorbent than the regular trampoline pad. It also adds safety to this trampoline compared to the traditional models.
The frame of the Springfree trampoline is set under the jumping mat hence eliminating the injuries to the head and neck, as well as lacerations.
To increase safety, you may use the FlexiNet enclosure net to keep your kids safe inside the trampoline. The poles of this trampoline are also made from flexible rods that also reduce injury rates.
According to Springfree trampoline manufacturers, the patented design of Springfree trampolines reduces 90 percent of the impact of the trampoline springs and frame. Thus, this no-spring model becomes safer than the usual trampolines.
Are Springfree Trampolines Expensive?
Springfree trampolines are quite expensive than regular ones. The reason behind the high cost of Springfree trampolines is the innovative design and safe materials used in the trampolines.
But if you buy a Springfree trampoline, it will last longer (more than ten years). Although Springfree is expensive, still the safety and longevity of this trampoline will make this the right choice for you.
Are Springfree Trampolines Bouncy?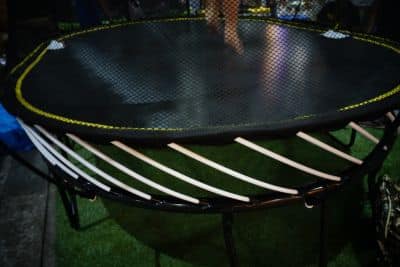 Springfree trampoline users may think of its bouncing power. No worries! Springfree trampolines provide a similar and even better bounce sometimes than traditional trampolines.
The porosity of the Springfree and usual trampolines mats are almost the same; thus, both of them provide the same type of bouncing. But, the bounce of Springfree trampolines may differ a bit from the spring-based trampolines.
The shock-absorbent mat and flexible rods of Springfree trampolines will create non-jarring and smooth bounces. So, the Springfree trampoline brand will be a great choice for joint and knee-friendly jumping.
Are Springfree Trampolines Worth It Actually?
Yes, Springfree trampolines are worthy investments. Although it's more expensive than spring-based usual trampolines, still its safety features, premium quality, ten years warranty, bouncing power, etc, makes this trampoline ideal for kids and adults.
Springfree Vs Spring Trampoline Comparison
I've already discussed the key differences between Springfree and regular trampolines. The below table will illustrate the Springfree vs Spring trampolines more specifically.
| | | |
| --- | --- | --- |
| Comparison Topic | Springfree Trampoline | Spring Trampoline |
| Spring type | Flexible rods | Usual helical springs |
| Mat type | More than 30 % shock-absorbent than regular tramps | Not cushioning as Springfree |
| Safety feature | Better than usual models | Springs might prone to injuries |
| Shapes and styles | Available in three shapes and several sizes (total 9 models) | Come in versatile shapes and sizes |
| Assembly | Little different than spring models (but have the BILT app for assembly instructions) | Easy and quicker than Springfree |
| Trampoline accessories | Tgoma, wheel, ladder, cover, ground pegs, basketball goal | Lots of accessories like basketball kit, wind stakes, ladder, weather cover, sprinkler, shade cover, etc. |
| Price | Quite expensive | Both cheap and costly models are available |
| Warranty | 10 years for all parts | 2 to 5 years |
See Also: What to look for before buying a trampoline?
Which Springfree Trampoline is Best for You?
I discussed earlier that Springfree trampolines come in three shapes– round, square, and oval. And each shape consists of several sizes that include-
Springfree Round Trampolines
10ft Medium Round Trampoline
8ft Compact Round Trampoline
6ft Mini Round Trampoline
Springfree Oval Trampolines
12ft x 19ft Jumbo Oval Trampoline
8ft x 13ft Large Oval Trampoline
8ft x 11ft Medium Oval Trampoline
6ft x 9 ft Compact Oval Trampoline
Springfree Square Trampolines
13ft x 13ft Jumbo Square Trampoline
11ft x 11ft Large Square Trampoline
From these available 9 Springfree trampolines, you can buy any model for your kids. But I suggest buying the biggest size that fits your yard so children can use it when they grow enough, and even the adults can also jump there.
Here is a recommended Springfree trampoline.
Takeaways
From the Springfree trampoline review, you might get the overall idea of how good Springfree trampolines are. Although this trampoline has a few drawbacks, however, its positive features will outweigh the cons.
So, I highly recommend Springfree trampolines for safety and longer lifespan. Hopefully, your kids will also enjoy the safe bouncing of Springfree trampolines.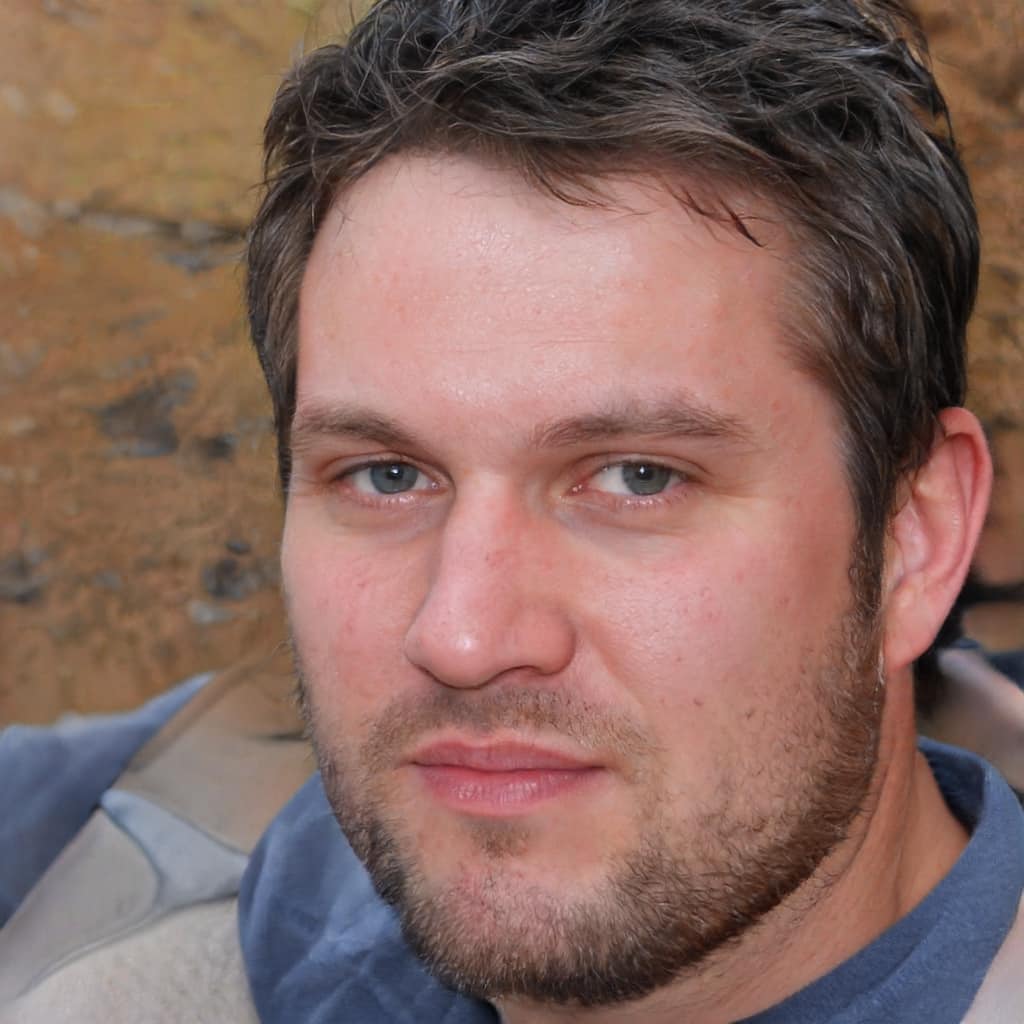 Robert is a trampoline and rebounder trainer with a passion for blogging. He discovered his love for trampolining at a young age, when his father gifted him his first trampoline at the age of 9. Over the years, Robert has honed his skills and knowledge in the field, and now uses his expertise to train others.
Besides, helping fitness enthusiasts in the gym, Robert is very eager to share his knowledge and experience regarding trampolines and rebounder exercises with the readers of picktrampoline.com. He will share all you need to know about trampolines and rebounders in this blog. Get his tips on trampoline and rebounder!