Trampoline is a great way of fun for growing children. You can double the pleasure by adding a basketball hoop with a the trampoline. This makes kids active and allows them to spend quality time in the backyard.
Some trampolines come with basketball hoops with trampoline packages while others don't have them. But you can buy trampoline basketball goals separately. They are very affordable but benefit a lot.
If you plan to buy a good-quality basketball hoop for trampolines, you should consider some facts as all the trampoline basketball goals won't fit any trampoline. However, several trampoline basketball kits suit on any trampoline that is called universal trampoline basketball hoops.
In this article, I plan to help you to get the best basketball hoop for trampolines. Also, I give you some trampolines recommendations that come with basketball hoops. So, let's get started.
Why Do You Need Basketball Hoop for Trampoline?
Basketball hoop allows playing basketball in the trampoline that doubles the fun with trampoline jumping. Below are some of the important reasons why should you add a basketball hoop in your trampoline today.
Makes kids active for hours
Maximizes children's fun
Helps in better growth
Improves social skills
Read Also: Benefits of trampoline exercise
Basketball Hoop for Trampoline Suggestions
If you want to purchase the best basketball hoop for your trampoline. The following models will help you finding the right one
1. Trampoline Pro Jump Slammer Trampoline Basketball Hoop
If you need a lifetime trampoline basketball hoop Jump Slammer by Trampoline Pro will be your best choice. The foam ball is included in the package and the flex rim will give safer and more enjoyable play.
This top-rated trampoline basketball goal only fits below 1.5-inch diameter net poles as its U-bolts fit up to 1.5-inch poles. So Jump Slammer will not fit with Excame or Springfree trampoline. In overall consideration, this is a quality trampoline basketball hoop.
2. Skywalker Trampolines Basketball Goal
The New Skywalker Trampoline Basketball Game Kit brings the water-proof and soft material game kit. It is very easy to set up and store. The foam ball comes with the kit pack. Also, the pretty looking attracts users.
This innovative design comes with a pre-attached rim with hoop and loop. And it deals with sufficient force that will prevent injuries. This budget basketball hoop fits almost any trampoline and pole.
See Also: Kids indoor trampoline games ideas
3. Kugo Sports JumpTastic Basketball Hoop For Trampoline
JumpTastic Trampoline Basketball Kit features a universal trampoline basketball hoop that fits 25 to 38 mm diameter poles. The universal clamp allows to fit it with straight, curved, arch-style poles, and almost every trampoline. But it doesn't work for fiberglass poles.
The basketball hoop set comes with 6-inch rubber basketball, wrench, and pump with the hoop kit. The basketball board is polypropylene made for a more realistic experience. The strong bolt instead of the fluted disc makes the hoop attachment strong. And you can adjust the angle of the board.
Trampoline With Basketball Hoop Suggestions
Maybe you want to buy a trampoline with a basketball hoop combo. Below are some of the best trampoline with basketball hoop recommendations.
1. Skywalker 12 Ft Trampoline With Basketball Hoop
Skywalker 12 Ft Jump N' Dunk Trampoline comes with slam dunk basketball hoop. Like the trampoline, the hoop set is sturdily made. It is made from soft material for safe play.
The breakaway rim detaches when one hits it beyond the limit. Thus kids play it safely without any hurt. It also minimizes net and poles damage. If you want to buy a trampoline with a basketball hoop this best-rated one will be an ideal fit.
2. Merax 15 Ft Trampoline Including Basketball Goal
Basketball hoop with trampoline doubles your kids' fun. Merax 15 Ft Trampoline With Basketball Kit brings such fun for kids even adults. So everyone will be active in the backyard for a long period.
The 360-degree taut netting prevents the ball to leave the trampoline. Parts of basketball hoops are soft and eco-friendly. Besides, metal parts are weather-resistant. So, install this popular basketball hoop with a trampoline for great fun.
3. Langxun 5 Ft Kids Trampoline With Basketball Kit
Langxun 60 Inch Basketball Kit With Trampoline is ideal for kids and toddlers. It comes with a removable basketball hoop. If necessary, you can also adjust the height to three levels so kids of any age can play basketball while jumping on the trampoline.
As the trampoline is small in size so you can set the trampoline either indoors or outdoors. Thus the trampoline allows you to jump and play basketball throughout the year like bouncing on a trampoline surface. So, get this one for good year-round fun for your kiddies.
Read Also: Best trampoline for autism and special needs
How to Choose the Best Basketball Hoop for a Trampoline?
Basketball hoops are available in different shapes, types, and sizes. While choosing the basketball hoop for the trampoline, consider the following basic things.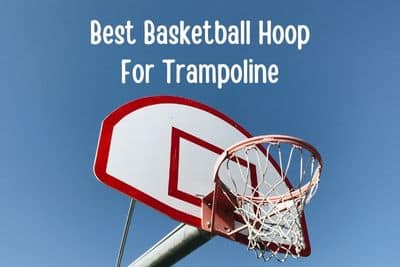 Compatibility
First of all, make sure your chosen basketball hoop matches with your trampoline. Some trampoline basketball hoops are made only for certain trampolines.
On the other hand, several models fit any trampoline. So, buy the right one that matches your trampoline.
Soft Material
The basketball trampoline goal should be soft enough to prevent hand injuries. Besides, find a model that is no hard edge in the hoop set for safety purposes.
Durability
Your chosen model should be durable enough. Some quality trampoline basketball hoops come with a lifetime warranty or good after-sales service, they are good for you.
Read Also: Trampoline lifespan explained
Breakaway Design
The trampoline basketball game is played mainly to practice dunking skills. A breakaway design will great in this case. It means the hoop is detached automatically from the backboard when excessive force is applied there. This will prevent injuries to the kids.
Conclusion
Hopefully, you get the best basketball hoops for your trampoline from the above list. When choosing the trampoline basketball hoop make sure it suits your trampoline model.
To make kids childhood memorable, fun accessories including basketball in trampoline might be an astounding way. So, let your children grow in their own world with trampoline!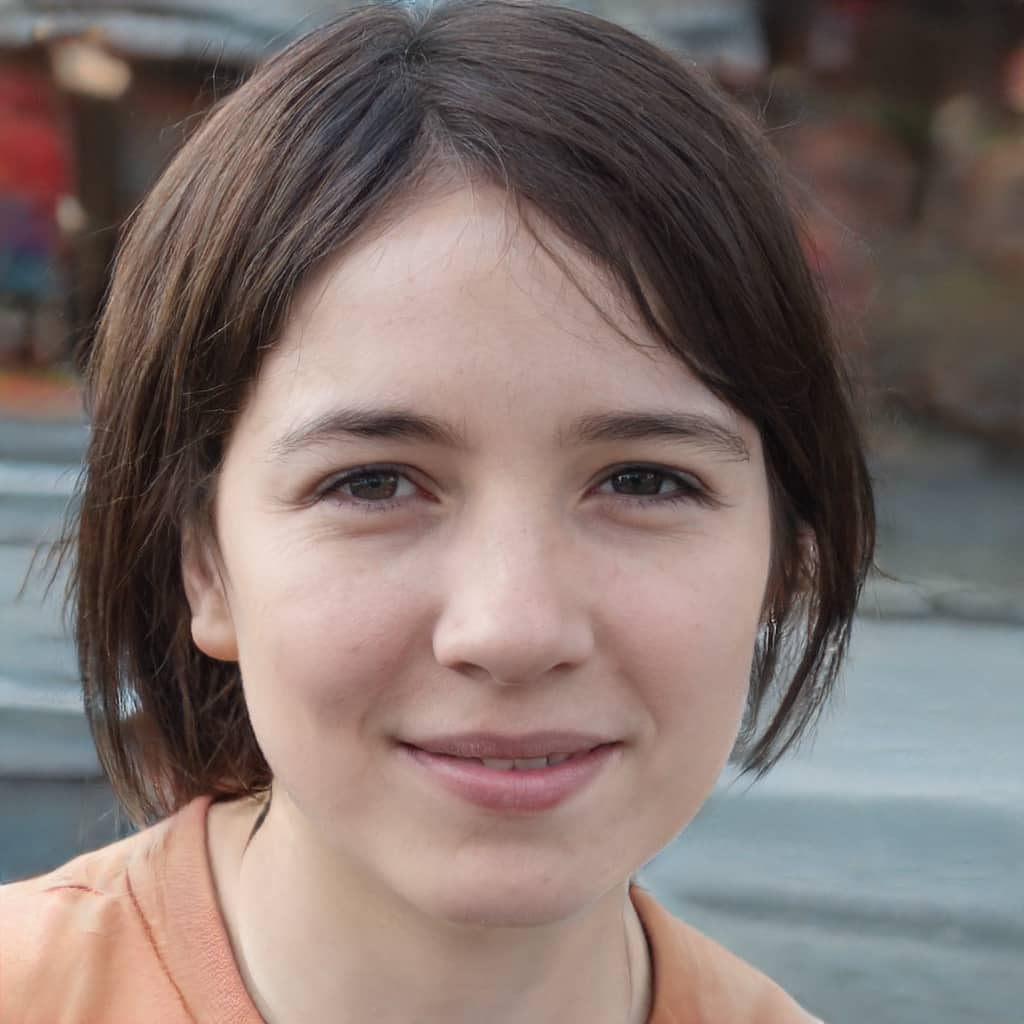 Rebecca is a fitness nerd and mother. She was inspired to get into the world of trampolining and rebounding by her husband Robert, who is a well-respected trainer and expert in the field. Now she instructs children, mothers, and teens the basic trampolining and rebounding tricks.
Rebecca is also a passionate blogger, sharing her knowledge and experiences with others in the hope of encouraging them to give trampolining and rebounding a try.