Trampolines are available in different brands. Each brand has its own perks over others. So, you have to consider the features that you need most while choosing your trampoline.
Some of the popular trampoline brands are Zupapa, JumpSport, Vuly, Springfree, Skywalker, Acon, JumpKing, ORCC, Upper Bounce, etc. A few trampoline manufacturers make both indoor and outdoor models with lots of styles, whereas companies bring a few types to the market.
To help you out, I will give you a quick idea of different brands of the trampoline so you get an overview of common trampoline brands. Let's move on.
List of Popular Trampoline Manufacturers and Brands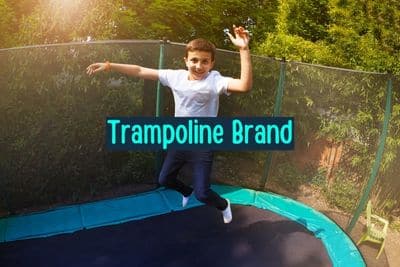 There are different trampoline types such as outdoor, indoor, in-ground, water trampolines, and many more. Here I've shortlisted some trampoline brands according to their types.
Outdoor Trampoline Brands
Indoor Trampoline Brands
In-Ground Trampoline Brands
Water Trampoline Brands
* Vuly
* JumpSport
* Acon
* Springfree
* Zupapa
* Skywalker
* ORCC
* Skybound
* JumpKing
* SportsPower
* Merax
* Marchus Upper Bounce
* Happy Trampolines
* JumpFlex
* Propel
* AirZone
* Bounce Pro
* Clevr
* Exacme
* Calmax
* SereneLife
* Giantex
* Plum Play
* Bellicon
* Cellerciser
* JumpSport
* Needak
* Urban Rebounder
* Stamina
* BCAN
* Darchen
* Rebound AIR
* Skywalker
* MaXimus PRO
* Little Tikes
* Sportplus
* SmarTrike
* Upper Bounce
* Doufit
* ANCHEER
* OneTwoFit
* Marcy
* Berg
* Avyna Pro
* JumpPower
* Capital Play
* Happy Trampolines
* Rave Sports
* Island Hopper
* AQUAGLIDE
* Happybuy
* WOW Sports
* Vevor  
See Also: Benefits of trampolines
15 Best and Safest Trampoline Brands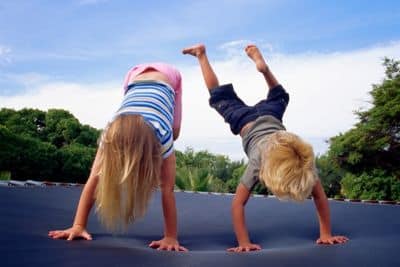 After knowing the names of different common trampoline brands, now I'll discuss some of the safest trampoline and rebounder brands.
Brand Name
Trampoline Type
About This Trampoline
Vuly Trampolines
Outdoor trampolines  
* Founded by Joe Andon in 2007
* Meets ASTM, EN 71, and Australian safety standards
* One of the world's safest and bounciest trampoline brands
* Price is quite higher than usual models
* Some models use leaf springs for better safety
JumpSport Trampolines
* Backyard trampolines
* Bungee fitness rebounder  
* Founded by Mark Publicover in 1997
* This is mainly designed to eliminate jump surface injuries with an exclusive enclosure
* ALLEYOOP is one of their advanced performing trampolines
* ASTM certified
* Some models use double-layers springs
* Price is quite high
Acon Trampolines
* Outdoor trampoline
* Adult fitness rebounder
* Emerged in 1996 but the journey was started in 1992 by Tarmo Sallinen
* Biggest bounce trampoline
* No single-user weight limit
* 10 year warranty for frame
* Premium quality models are very expensive
Springfree Trampolines
Outdoor trampoline
* Developed in 2003 by Dr. Keith Alexander 
* One of the smartest and safest trampolines
* Very expensive* No spring design
* 10 year warranty for all parts
* ASTM-certified trampoline
Zupapa Trampolines
* Indoor kids trampoline
* Adults exercise trampoline
* Outdoor trampoline  
* Emerged in 2011
* Affordable trampoline
* 10 year warranty for the frame
* Some trampolines have the mat and spring cover sewn together for safety
* ASTM and TUV certified
Skywalker Trampolines
* Versatile shapes and sizes of outdoor trampolines
* Mini trampolines for kids
* Emerged in the market in 2005
* One of the cheapest trampolines
* Have lots of trampoline accessories
* Donate trampolines every year for autism awareness
* Meets ASTM safety standard
Skybound Trampolines  
* Backyard trampoline
* Kids mini trampoline
* Fitness indoor trampoline
* Founded in 2009
* Affordable trampoline
* Have trampolines for sensory kids
Bellicon Trampolines
Rebounder indoor trampoline
* Founded in 2003
* Quite costly
* Accessories include support handle, socks, etc
Cellerciser Trampolines
Rebounder mini-trampoline
* Emerged in 1998
* Sponsored by Dave Hall
* Lifetime warranty for frame
* Little expensive
Needak Trampolines
Rebounder
* Frame has a lifetime warranty
* Affordable price
* Stabilizing bar available
Leaps & Rebounds
Rebounder for exercise
* High-quality bungees for comfortable and superior bounce
* Affordable price
Berg Trampolines
* In-ground trampolines
* Above-ground trampolines
* Expensive trampolines
* Enclosure net available for sunken models
* Doesn't need to dig a large hole to set up in-ground tramps
Capital Play
In-ground trampoline
* Started journey in 2000 by Andrew Jameson
* Retaining wall and TDU vented pad included
* Expensive
* 10 year warranty for the frame
Rave Sports
Water trampolines and bouncers
* Founded in 1996
* Manufactures different sizes and styles of water trampolines
* Besides the trampoline, it has numerous water sports
* Quite expensive
Island Hopper
Water Trampoline
* Started journey in 1992
* Lots of inflatable items including water trampolines, bouncers, paddle boards, etc
See Also: Cost of various trampolines
Conclusion
There are actually lots of trampoline brands in the market. Each manufacturer has its own pros and cons. Some brands focus on quality, whereas others may emphasize price, safety, or other features.
Hopefully, the aforementioned shortlisted best and safest brands will help you find the right trampoline easily. Now, choose the perfect one and enjoy trampolining!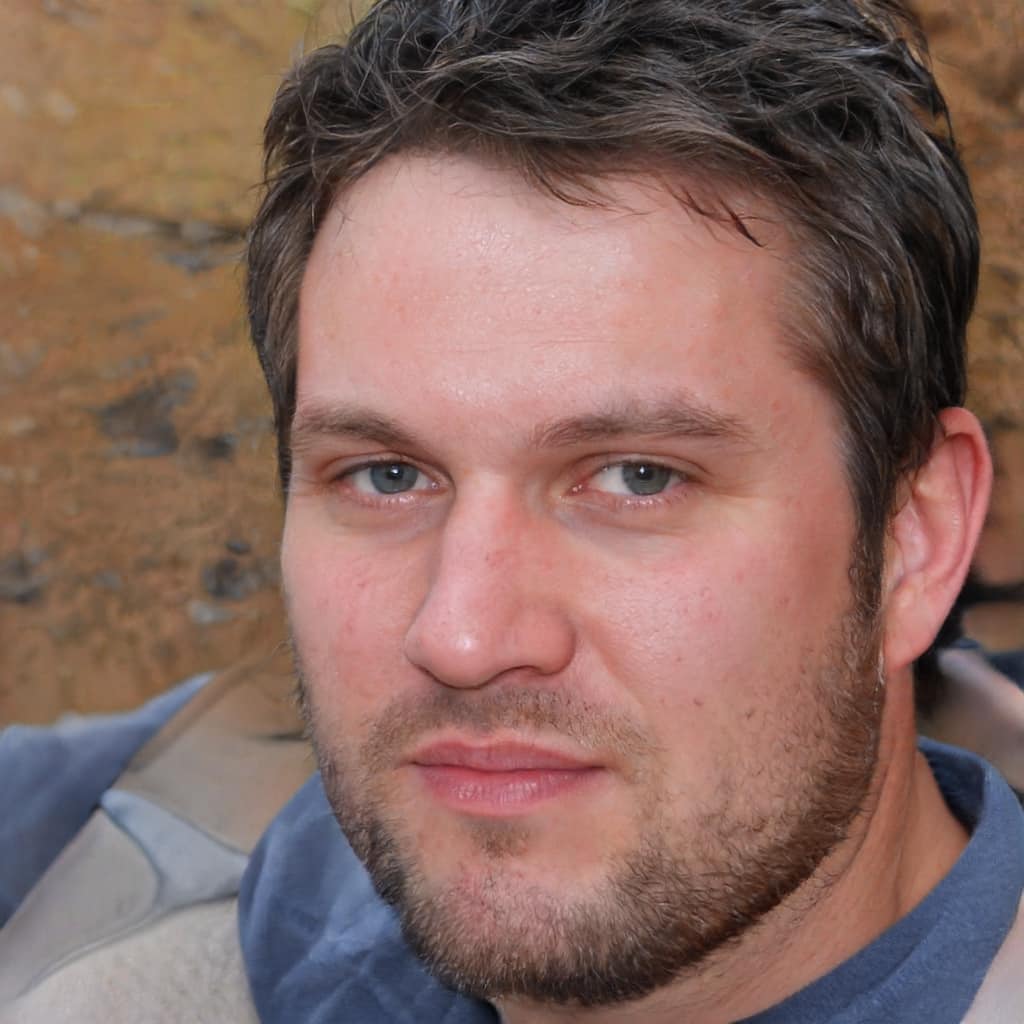 Robert is a trampoline and rebounder trainer with a passion for blogging. He discovered his love for trampolining at a young age, when his father gifted him his first trampoline at the age of 9. Over the years, Robert has honed his skills and knowledge in the field, and now uses his expertise to train others.
Besides, helping fitness enthusiasts in the gym, Robert is very eager to share his knowledge and experience regarding trampolines and rebounder exercises with the readers of picktrampoline.com. He will share all you need to know about trampolines and rebounders in this blog. Get his tips on trampoline and rebounder!