What to do with an old trampoline? You can repurpose it to make lots of projects such as swing beds, greenhouses, outdoor beds, raised garden beds, chicken coops, hammocks, swimming pools, hanging porch plants, and many more. You can also brainstorm to find more DIY old trampoline ideas.
If you throw the old or used trampoline, this will be harmful to the ecosystem. So, it's a better idea to recycle it, considering environmental and economic facts.
In this article, I've compiled various cool ideas to repurpose trampolines so you can do these amazing projects at home. Let's get numerous stunning DIY old trampoline hacks!
How to Recycle a Trampoline: Cool Repurpose Old Trampoline Hacks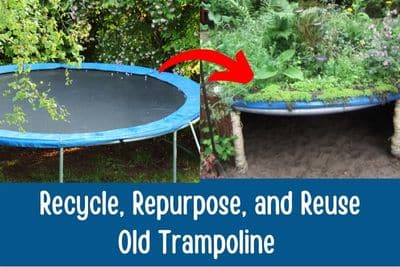 Any part of the trampoline can be recycled. You can make many lovely projects from trampoline mat, frame, spring, net, and other parts. Out there, I've planned to cover the 37 best ways to repurpose the old trampoline.
Some projects need several trampoline parts, and a few projects can be completed using a single part of the trampoline. So, here I've categorized the repurpose old trampoline projects according to the main part that you need to do the tasks.
[A] Cool Ideas for Old Trampoline Frame
The frame of the trampoline may be bent or damaged partially or completely. When the bending isn't very severe, you can fix it. But for extreme bending or damage, it can't be repaired; you can still recycle it.
Trampoline frames can be reused to make wonderful things like swing beds, greenhouses, chicken coops, teepees, raised garden beds, garden borders, etc. Let's learn how to do these.
1. Trampoline Swing Bed
If you want to make a swing bed using an old trampoline, you need an old rebounder. But, larger models can be used to do the project too.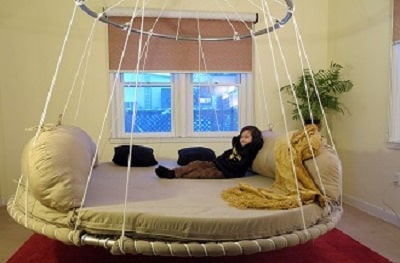 Firstly, detach the safety net, poles, and legs from the trampoline. So the frame, mat, and springs are left.
Then, cover the steel frame using foam pool noodles to reduce impact. To do that, slice down one side of all the pool noodles and put them on the frame. Alternatively, you can opt for fabric.
Now make knots on each leg spot on the trampoline using ropes and secure them well. The ropes should be high-tensile strength so they could hold the swing weight.
After that, hang the trampoline swing bed from the tree, ceiling, pergola, or swing frame. You can make a swing frame using the trampoline's poles, too.
Finally, cover the springs and frame using thick padding materials like Papasan cushion. Now decorate the swing bed with pillows and your favourite items!
So, the old trampoline now turns into a swing bed. Let's swing on your newly made trampoline swing. Sounds interesting!
See Also: Trampoline, slide, and swing combo set
2. DIY Pool from a Trampoline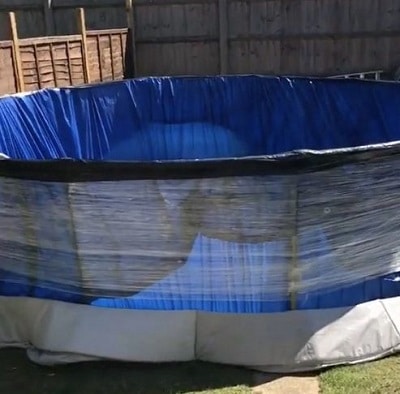 Honestly speaking, you can make a small swimming pool in the backyard using the out of a trampoline. Remove all parts, like the mat, springs, and enclosure net, from the trampoline frame. So, only the frame and leg are left.
Now, clean the frame and legs very well. If there is any rust or sharp item, remove it for safety. Also, sweep the ground to remove sharp and hard items.
After that, wrap the trampoline frame and legs with stretch wrap. Then lay down a thick polyethylene tarp inside the trampoline frame touching the ground. Also, secure the tarp using scotch tape.
Now fill water on the new structure with the garden hose. So the trampoline turns into a pool. Interesting, yeah! Let's have fun in the trampoline pool.
You can watch the video to learn more precisely how to make a pool from a trampoline frame.
Note: You can also make a pool using the sunken trampoline. The main steps are- detaching the mat, laying down the tarp, pouring water, and having fun in the pool.
3. Teepee for Kids from Trampoline Upcycling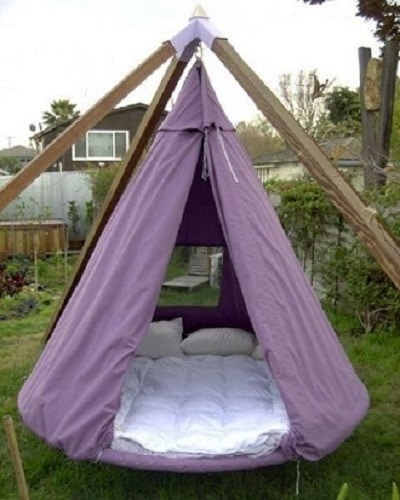 Kids love to play in teepees very much. Without throwing away the old trampoline, you can make teepee tents for kids and toddlers using that with some basic skills.
Mini trampoline will be a good fit in this to reuse the old trampoline project. Now, remove the enclosure net and poles. Then attach ropes in several portions of the frame and hang the teepee shape old trampoline from the ceiling.
Keep the teepee height minimum so kids can climb easily. After that, surround the teepee with fabric. Then make a door and decorate the teepee.
4. Greenhouse from a Trampoline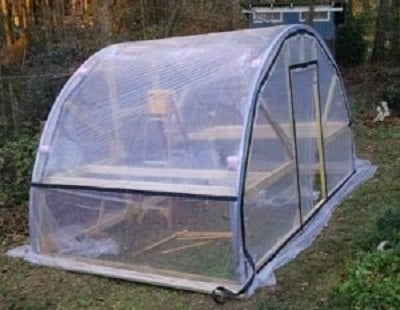 A used trampoline can be a great way to make a greenhouse instead of tossing it out. Let's learn how to create a greenhouse out of a trampoline.
If your trampoline is round in shape, cut the frame into two half circles. From rectangles or other shapes, models make two equal parts. Place each frame in the ground so the shape makes a half circle, and the legs go inside the house.
Now secure three net poles in the ground with each half-frame and tie them with the frame to stabilize the construction. Then attach some wood logs or plastic pipes to the top of the greenhouse.
Now cover the whole construction using polyethylene or similar materials to make the house waterproof.  After that, make doors and windows as per your requirements. You can repurpose the trampoline mat as a floor mat.
So, the grow tunnel house now traps the temperature, and you can use this house to grow plants or other purposes. That's an amazing DIY gardening project using your old trampoline.
Hopefully, you've got the answer to how to turn an old trampoline into a greenhouse. Now, the greenhouse will work as a grow house for the plant.
See Also: Tips to make homemade trampoline
5. Kids Play House
You can create a playhouse for children by recycling the trampoline using the same technique as the greenhouse. I'm sure, your kids will love it very much.
6. Trampoline Chicken Coop and Pets Home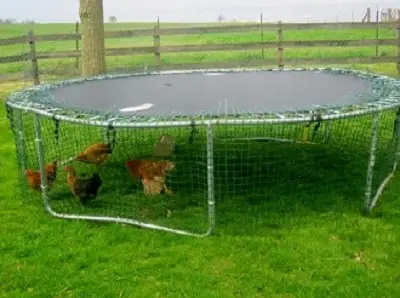 Do you know how to make a trampoline chicken coop? Well, you can do it easily using your common senses. Detach the enclosure net and poles of the trampoline. Then, surround the bottom of the frame with the net.
Fasten the net in several positions with legs and top rail for stability. Make a doorway for hens to enter and exit. The springs and mat will act as the top of the chicken pen. You can also add an extra fabric layer to the trampoline bed. So the chicken coop is now ready.
Like hen coop, a trampoline frame can be reused for pets' homes. You can make a cat, dog, bird, rabbit, or other animal home using the old trampoline. Even you can use it for goat or sheep tractors.
The following video shows a hen pen/tractor that is made from an old trampoline.
7. Trampoline Outdoor Bed
You may see a wonderful outdoor bed for the sleepover. The large outdoor trampoline is a good thing to do it. So, how to make an outdoor bed out of an old trampoline?
Detach the enclosure net from the main structure. If any repair is needed in the trampoline legs and frame do that before going to the next steps.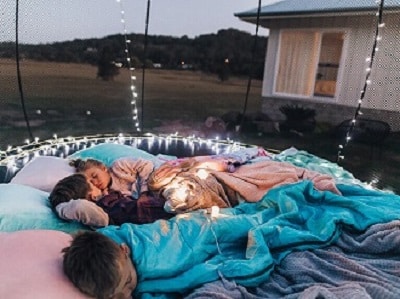 Now cover the trampoline bed with a soft blanket and bed sheet. Then enclose the surroundings of the trampoline using a fabric sheet with necessary doors and windows.
Also, add a good tarp on the top of the trampoline and secure it with the top of the poles. Then decorate the trampoline sleepover bedroom with your favourite lights, themes, and others.
So, the outdoor bed is now ready for fun. If you love passing special moments, a trampoline sleepover in the open sky will be a good idea to spend quality time with your partner.
8. Frame of In-Ground Trampoline
You can easily make a frame for the in-ground trampoline using your old trampoline frame. To do it, you may weld some parts and dig the earth.
9. Backyard Camping 
If you don't have enough time to go out camping, then backyard camping will be a great alternative. It's like a camping sleepover using your backyard trampoline.
Kids will learn the basics about camping there, and you'll enjoy a good hangout in the backyard. To do it, add a tent to your trampoline bed.
10. Trampoline Garden Arbor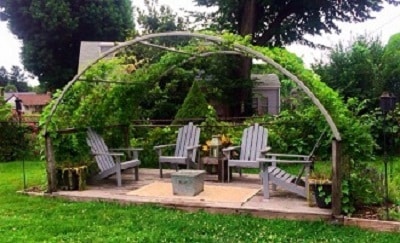 This is another great way to repurpose the old trampoline. Arbor is a place used for landscaping and better growing to the climbing flowers and plants. That's why it is also called the trampoline trellis. Besides these, the arbor provides shade to the seating area in the garden.
To make an arbor, you have to cut the trampoline frame in half and attach it with a fixed base. The innovative arched trampoline frame ideas will increase the garden looks. Thus you can turn the trampoline into a pergola.
11. Repurpose Trampoline to Make a Giant Holiday Wreath​
In the same way of pergola, you can make giant wreaths in the garden to impress neighbors and guests. Joyce McCool shows a great repurpose recycle trampoline by making a big holiday wreath.
12. Decorative Raised Garden Beds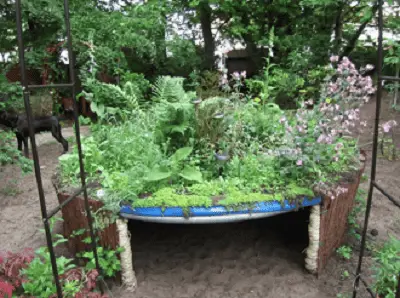 The old trampoline frame and mat can be reused for lucrative raised garden beds. On that structure, you can decorate varieties of plants and herbs.
The elevated trampoline garden will increase the garden's beauty as well as help you spend quality time there. Women and seniors will love this old trampoline garden idea very much.
See Also: In-ground vs above-ground trampoline
13. Lumber Storage
In the same way as the DIY old trampoline greenhouse project, you can make a house to store your necessary things in the backyard, like lumber. It is an affordable way as well as time-saving.
14. Build A Bench
Want to turn your old trampoline into a bench? Well, you can do it using a trampoline frame. It might require straightening the frame parts to have a good bench.
Now, cut the frame into pieces according to your need, then weld them well. Also, polish the sharp edges to avoid poking while sitting there.
15. Build a Playground Spider Web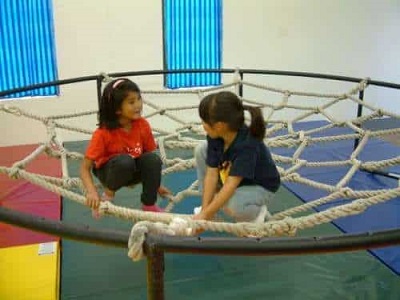 The spider web is a great way of fun for children. You can make it at home using the used trampoline frame without spending an extra penny for a spider web. Add a thick and durable net or ropes with the trampoline frame to create a spider web.
16. Reading/ Dining Table
Yes, you heard right! You can repurpose the used trampoline frame to make tables for reading or dining purposes. Although it needs some work; still, it will be a cost-effective way to make tables for daily use.
17. Garden Frame
Detach the springs, mat, net poles, and enclosure web from the old trampoline frame. Now flip the upside-down of the trampoline. So the legs are up and the frame touches the ground.
This will delimit the garden. Then, surround the trampoline legs with a net. Thus, the trampoline-surrounded garden is ready.
18. Garden Cabin Tent
Recycling an old trampoline frame, you can make a cabin tent for your garden or backyard. To do it, cut the circular or rectangular trampoline frame into two equal pieces.
Then, secure each cutting frame piece in the ground. Make sure there are 5 ft or more distances between them as you expect the length of the tent.
Now add polyethylene or other things to cover the top and sides of the tent. If you want, add a porch in the front opening of the cabin or put woodland on the top shade. Then decorate it as you wish.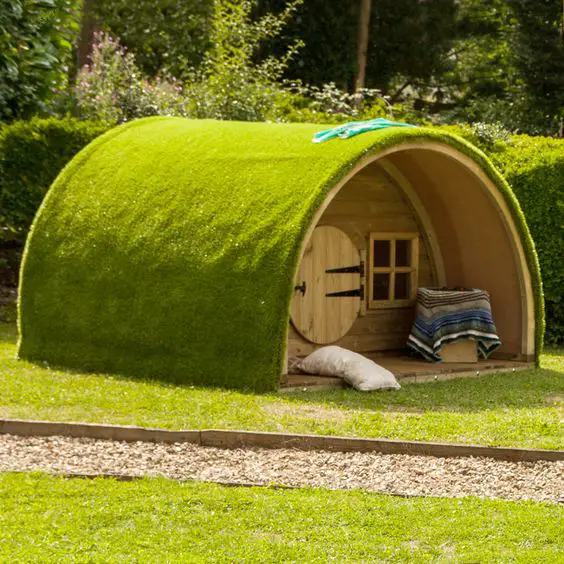 [B] DIY Ideas out of an Old Trampoline Mat
Want to recycle trampoline mat? Well, it's possible to make cool things using trampoline mat for daily use like movie screen, shopping bags, exercise mat, patio shade, and many more.
19. Shopping Bags
This is a stunning idea for recycling trampoline parts. Using the mat of the trampoline, you can easily make eco-friendly bags at home. Cut the mat according to your required size and sew all the pieces together to complete the bag. Then add handles and zipper, that's it.
20. Movie Screen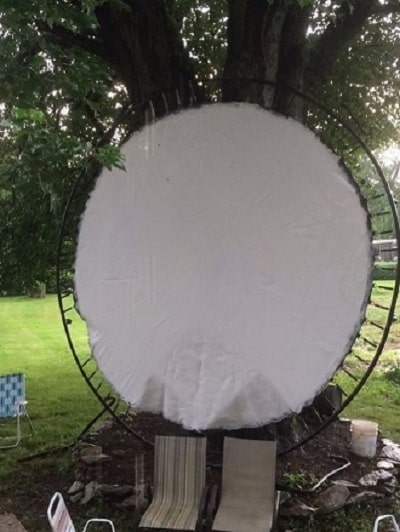 Making a big movie screen from out of the trampoline is one of the best upcycled repurposed trampoline ideas. This allows making your personal movie theatre at home or outdoors to enjoy any event in a large gathering.
Square shape trampoline is most preferable in this case still other shaped models will work too. To make a large movie screen using the old trampoline, you have to invest money for a projetor.
Attach white canvas over the mat or paint the mat. But paint may wear off soon, so the canvas will be the most suitable choice.
After adding white canvas, place the trampoline frame movie screen on a suitable wall or outdoors for showing pictures or videos of the family gathering.
Read Also: Several common shapes of trampolines comparison
21. Hammock with Stand
The hammock is a great way to make fun either indoors or outdoor. Interestingly, you can make it using the out of trampoline mat. A rectangle or square mat will be the most suitable option to make a hammock easily. Other shapes also allow doing the old trampoline project.
Fold the mat several times until you get the right size and shape of the hammock. Now attach durable cords in four corners of the mat's V-rings. Let's hang the trampoline hammock.
Select two healthy trees for hanging the hammock. You can also make a hammock stand using the old trampoline enclosure posts. To do you need four poles in total. Each side will make A-shape.
Attach the trampoline hammock straps on the hammock frame to hold the hammock in place. So, the hammock is now ready to hold your weight.
See Also: Tips to repair trampoline mat
22. Build A Plyometric Rebounder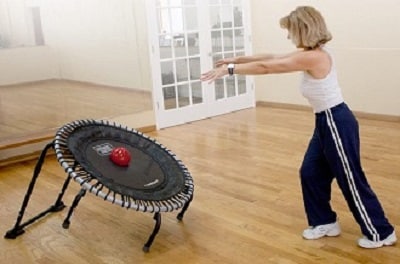 It is a good project to repurpose or recycle a small trampoline or rebounder. If you want to do it, tilt the rebounder and make a plyometric rebounder easily, so it bounces back the ball when you throw the ball into the mat.
See Also: Bungee rebounder for exercise
23. Backyard Patio Shade
Trampoline mat can be upcycled to make patio shade. It's simple, just fasten the mat with the top of the patio post. In the same way, you can make shade covers in your backyard. And making the structure waterproof, you have to attach additional polyethylene or other materials.
24. Exercise Mat
If you want to upcycle an old trampoline mat, an exercise mat will be a good idea. Cut the trampoline mat according to your desired size and use it as an exercise mat. Alternatively, you can use this as a floor mat.
25. Diving Board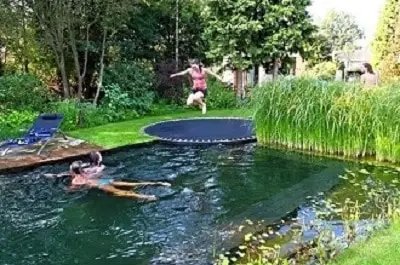 You can easily turn the old trampoline into a diving board. Detach the legs of the trampoline and set it on a corner or side of the pond, lake, or swimming pool. Make sure there are hollow spaces under the trampoline to create bounce.
26. Archery Backstop
Another unique old trampoline DIY idea is making an archery backstop. Detach the trampoline net and poles. Then, place the trampoline with support at your desired distance so the mat stands vertically. Now, attach the colourful circled white fabric to the mat. So, this works as an archery backstop.
[C] Uses for Old Trampoline Springs
How to use old trampoline springs? Trampoline springs can be repurposed in numerous ways, like hanging items, hanging porch plants, musical xylophones, and so on.
27. Hanging Items
Trampoline springs allow to hang items with them. Just hook it in the ceiling or hang your desired essentials with it. You can color them for making them lucrative.
See Also: TrampolineTypes
28. Hanging Porch Plants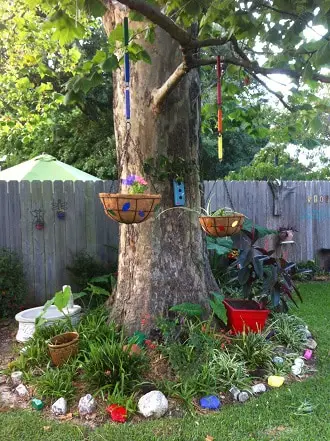 If you love potted plants or gardening, you can make this more interesting using the old trampoline springs. Hang the small pots with springs in the front of your house. This is not only a unique old trampoline springs idea but also prolongs the outlook of your home.
29. Musical Xylophone
Honestly speaking, you can make a natural xylophone using trampoline springs. Hang the metal tubes from trampoline springs in the windy area to hear the cool sound of the xylophone.
[D] Ideas for out of a Trampoline Net
There are versatile old trampoline ideas and this is true for trampoline nets too. You can recycle trampoline net to make window net, soccer goal, garden fence, etc.
30. Window Net
The used trampoline enclosure net can be repurposed as a window shade. It will protect your house from entering pets and unauthorized person from the window.
31. Soccer Goal
Another best use of the old trampoline net is using it as a soccer goal. To make a soccer goal, the trampoline enclosure poles will be the soccer posts, and the net will go in the net section.
See Also: inside and outside trampoline net comparison
32. Garden Fence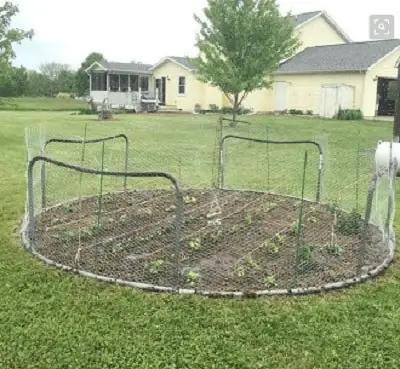 When the trampoline net is old enough or gets torn in several spots, it's not wise to use it to surround the trampoline. In this case, you can use it for fencing the garden to prevent entering animals or unwanted people. Using this method, you can make a pest-proof garden easily.
See Also: Tips to mow under the trampoline
33. Volleyball Net
The trampoline net can be used as a volleyball net. You may need to cut the net to get the desired shape. Besides the net, enclosure poles can be used as volleyball posts. Also, you can make a basketball net in the same way.
See Also: How to repair a broken trampoline net?
[E] Upcycle Trampoline Net Poles
Trampoline poles can be upcycled to create canopy post, swing stand, soccer goal post, and many other purposes.
34. Canopy Post
Recycled trampoline enclosure net poles can be used as canopy frame posts.  Just install the post in the canopy to hold the structure upright.
35. Swing Set Stand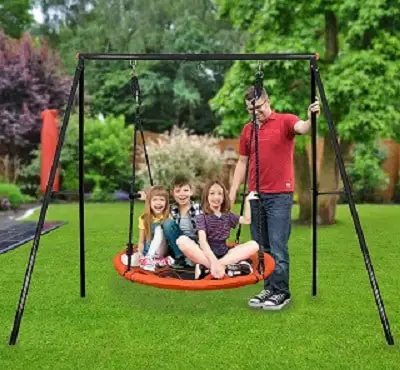 Old trampoline frames can be recycled to create a swing set stand. To make an old trampoline swing set stand you need at least five poles. Each side of the frame consists of two posts and makes A-shape. Then attach a vertical post with the two A-frames of two sides.
So, you can easily make a swing stand by repurposing trampoline mesh poles.
See Also: Trampoline ground preparation tips
[F] Recycle Trampoline Ladder & Steps
Don't throw the old trampoline ladder. It can be reused to get into your new trampoline or small playing climbing ladder.
36. Children's Climbing Ladder
Kids need climbing ladders to get into the slide or other playset, the trampoline steps ladder can be used in such cases. Besides kids, adults can also use the trampoline stairs for household chores.
[G] Repurpose Trampoline Safety Pad
Trampoline spring cover pad can be recycled to add cushioning on the seat or any edge items.
37. Seat Pad
Old trampoline spring safety pad can be repurposed to make any seat padded and comfortable. You may need to stitch several parts to cover the whole seat.
See Also: Different trampoline games accessories
[H] Repurpose Trampoline Springs Pool Noodles
Trampoline springs pool noodles can be reused to make door stoppers, rest the wrists, and many other uses.
38. Door Stopper
Sometimes, door slam might be a threat while opening or closing the door. But you can stop the problem using spring pool noodles.
Just slice the noodles lengthwise using a sharp knife. Then smooth the cutting edges and use them in the door. Very simple, right?
39. Rest The Wrists
If you type on a computer for a long period, this might cause tiredness and soreness in your wrists. Don't worry; you can get rid of this problem by repurposing trampoline spring pool noodles.
Cut a pool as long as the length of your keyboard. Now, cut off this segment into two sections lengthwise. Then, arrange the half noodles on your desk facing down. That's it.
See Also: Trampoline installation mistakes
[I] Repurposing Trampoline Handle
Reusing the handle of the mini-trampoline, you can make many things. Here are some ideas.
40. Walking/Hiking Stick
If you need a walking or hiking stick, you can make it using the handle of the small trampoline. You may need to take it to a welding mechanic to do it perfectly.
People Also Ask
1. What types of tools do I need for DIY old trampolines projects?
Ans: This may vary from project to project. But several common tools are the hammer, spring puller, wrench, pliers, knife, cord, fabric, etc.
2. How do I get rid of the trampoline?
Ans: You can use the old trampolines for several purposes that I discussed above. On the other hand, you can sell them as scrap materials.
3. What is the price of scrap metal for a trampoline?
Ans: Trampoline buying is a huge investment. But the scrap metal of trampoline doesn't worth the money actually. However, you can get some money by selling them.
Scrap Aluminum is sold at $0.75 per pound, whereas stainless steel is sold at $0.45 per pound approximately. You can contact the broken and old trampoline for sale centre near you for details.
Final Verdict
Hopefully, after getting numerous old trampoline ideas, you can now do different cool projects with your old trampoline. This will improve your DIY skills, save money, and help you renovate your garden. But deal with the rusty parts carefully.
Please share this article with your friends, and let me know which project you love most. I'd love to hear from you.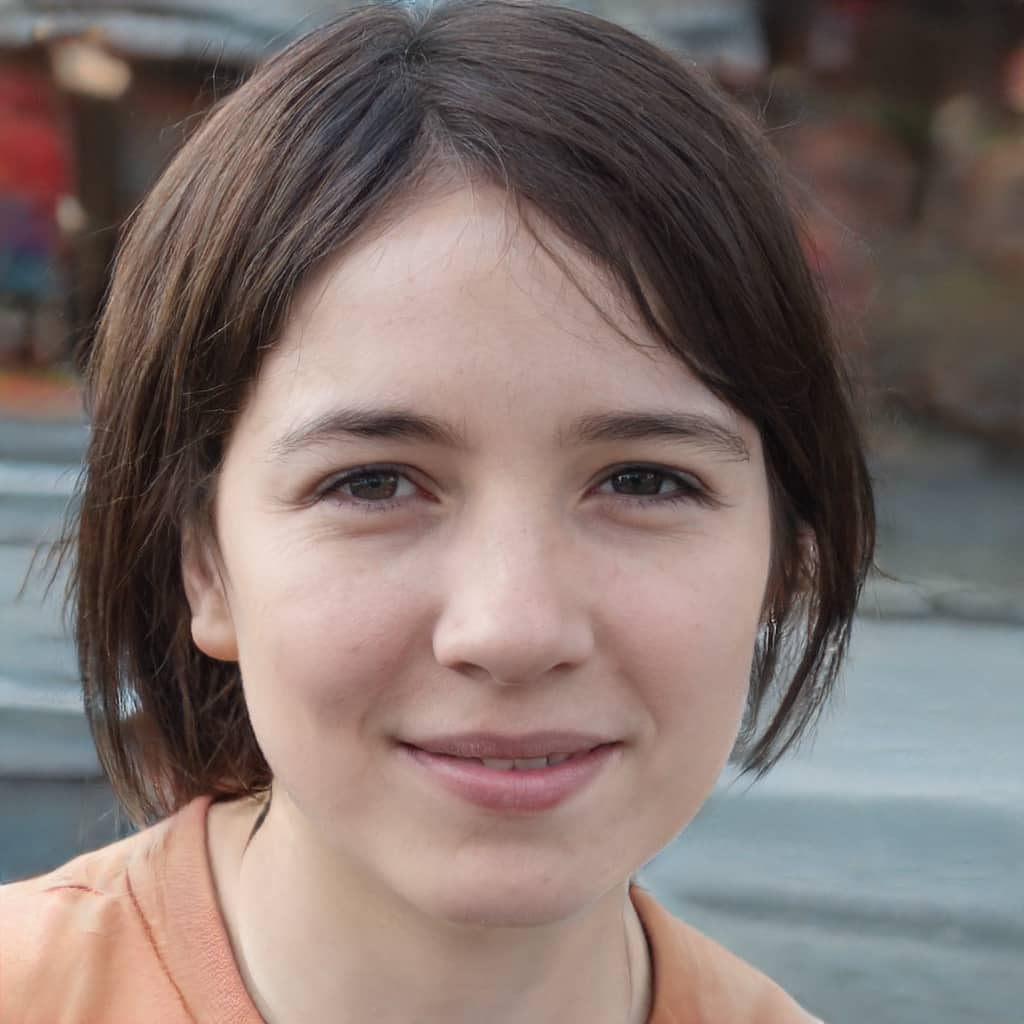 Rebecca is a fitness nerd and mother. She was inspired to get into the world of trampolining and rebounding by her husband Robert, who is a well-respected trainer and expert in the field. Now she instructs children, mothers, and teens the basic trampolining and rebounding tricks.
Rebecca is also a passionate blogger, sharing her knowledge and experiences with others in the hope of encouraging them to give trampolining and rebounding a try.