Maybe you're here to know about 'how much does trampoline insurance cost'? Well, it needs $50 to $100 on average per month. But there are several things that you should know to get clear ideas on trampoline insurance costs.
Have you ever wondered why trampolines are classified as an attractive nuisance? This is because trampolines pose a significant risk to us in the same way that you and I enjoy them.
Many hazards may occur while using a trampoline; therefore, you must obtain trampoline insurance to cover the cost of hospital bills and any dangers resulting from trampoline use.
When you purchase trampoline insurance as a homeowner, it will cover any damage that occurs while using the trampoline, such as medical expenses or property damage.
Will a Trampoline Affect My Home Insurance?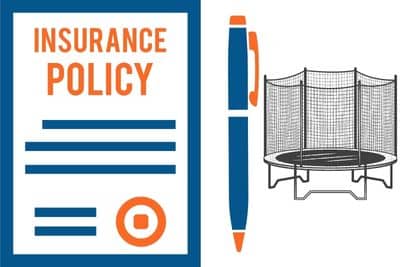 If there is a trampoline in your backyard or playground (especially for a new one), there are some safeguards that you should take to ensure health and property safety.
When purchasing homeowners insurance for a trampoline, take into account the personal umbrella policy (PUP), which can raise your liability insurance.
In addition to that, keep in mind that not all insurance policies will cover the risk of accidents or damage to property that occur while using a trampoline for homeowners.
While trying to obtain insurance, insurance companies are most likely to issue any of the three policies such as-
Injuries and litigation that occur when using the trampoline will be protected.
Injuries and litigation will only be covered in certain circumstances.
Under any circumstances, no damages will be covered.
Some insurance companies may include a trampoline exclusion clause in their policies. If your home insurance policy includes the words "always excluded," an insurance company may cancel your policy or refuse you coverage if you purchase a trampoline.
Read Also: In-ground trampoline for safe jumping
Homeowner's insurance providers usually offer any of the following three ways of trampoline coverage:
1. If Trampolines Are Included
If your policy does not have any specific trampoline exclusions, your trampoline should be covered in all circumstances.
If your accessory is covered by your homeowner's insurance and a guest is using it and loses control, resulting in a severe injury, the individual liability insurance on your plan will cover emergency departments and medical expenses, as well as legal fees in the case of a lawsuit.
If there are trampolines protected under your policy, you are not only protected from accidents. If the trampoline is harmed as a result of a storm or even other unforeseeable events, your property owner's insurance may cover replacements or repairs.
Read Also: Stop trampoline from blowing away
2. If Trampolines are Covered in Certain Situations
Some policies may cover you if you have a trampoline, but only if you follow certain rules.
Trampolines may be covered under your policy as an attractive nuisance. Other enjoyable backyard activities such as swimming pools, tree houses, and diving boards may also fall into this category. Some companies may only cover these appealing nuisances under certain circumstances.
In addition, some insurers may require a safety net to surround the trampoline in order to be covered. Your personal liability coverage may be voided if you fail to protect jumpers with specifically stated safety precautions such as a net.
3. If trampolines are Not Insured
Some insurance policies may exclude you if you own a trampoline. If the entire idea of trampolines is specifically excluded or left in your homeowner's policy, insurance providers may drop coverage if you have or obtain one.
Alternatively, they may easily exclude the land and allow you to continue having homeowners insurance. If you require a trampoline but the homeowner's policy does not cover it since you own one, you will need to find a new policy.
Other Trampolines Insurance Options
A personal umbrella policy (PUP) could be a wise investment if you own a climbing frame or other amusement device.
These policies fiscally protect a house owner in the case of a lawsuit, healthcare payments if a visitor is injured on your primary residence, and large damage claims if your home and auto insurance policies' coverage limits are exceeded.
Typically, umbrella policies increase liability coverage through million-dollar chunks. This signifies that if your home insurance provides $300,000 in liability insurance, your umbrella policy will provide $1,300,000. Consider the risks.
Read Also:  Benefits of trampolining
Do Trampolines Raise Your Homeowners Insurance?
So the answer to 'does a trampoline increase homeowners insurance?' is "Yes!"
The use of a trampoline will increase the annual fees you pay for your trampoline. If you have a trampoline on your property, you should expect your homeowner insurance to rise.
Also, you should know that you will be solely responsible for whatever damages occur to anyone that makes use of your trampoline. Furthermore, your insurance company's Homeowners policy can be canceled at any time.
According to the US Consumer Product Safety Commission, trampoline accidents have sent approximately 83,300 people to the emergency room. If you haven't purchased a trampoline yet and plan to test it, it's critical to check your homeowners' insurance policy to see if trampolines are covered.
However, if you have already purchased it, you may choose not to discuss it with your agent. It is entirely possible that they will not come across it or even notice that you have it in your home. Keep in mind, however, that you will be held liable for any damages that occur.
If your agent finds out by chance, they will notify the household insurance company, and one of the following outcomes is likely.
If you have trampoline safety measures in place, your household insurance company may cover your trampoline.
Trampoline may be excluded by your insurance company from what they cover in your household: This means that any health risks, injuries, or property damage that occur while using a trampoline will not be covered by your insurance company, and you will be held liable for everything.
Aside from the $300 for home insurance, your insurance payment may increase by $50-$100.
As a result of your carelessness, your insurance policy may be canceled.
Read Also: Does trampoline good for weight loss?
What Should Homeowners Do to Ensure Their Protection?
The way to know for sure if you're covered, according to Amy Bach, executive director of United Policyholders, a charitable organization that advocates for people with insurance, is to ask your insurer directly. You should ideally inquire until purchasing the trampoline.
She recommends that you determine "whether your [home] insurance policy would provide you with a defense if someone were to sue you for a trampoline injury."
Even if the trampoline is covered when you first purchase it, Bach advises staying up to date on your insurance company's policies. Your insurance coverage for trampolines may change over time.
In general, it's in your best financial interest to enquire about your insurer, regardless of whether it means charging extra premiums or going to switch to a different insurer. The expense of your insurance company refusing to pay a trampoline responsibility claim will almost certainly outweigh the cost of changing your policy.
I recommend raising your personal liability limit and purchasing personal umbrella insurance. A personal umbrella policy typically costs between $150 and $300 per year and provides liability coverage with high limits that frequently begin at $1 million.
Read Also: Make trampoline base safe
How Can Homeowners Avoid Trampoline Lawsuits Entirely?
The best approach to avoiding an accident is to avoid it from the beginning. I recommend that trampoline owners take quite as many precautionary measures as possible, including:
Trampoline Insurance for Renters
If someone who does not live in your household is injured while using a trampoline, it is your responsibility to bear it.
A single trampoline accident can result in long-term physical damage. As a result, it is always necessary to supervise your trampoline and ensure that it is not used without your permission.
Read Also: Can I use trampoline during winter?
Does Homeowners' Insurance Cover Trampoline Injuries?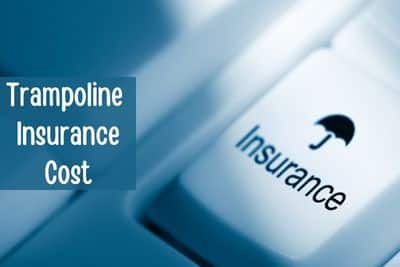 If you have a trampoline or other attractive nuisance, make sure that trampolines are explicitly mentioned in your home insurance policy. Some policies expressly prohibit homeowners from having trampolines in their backyards.
Check with the insurance agent to see if trampolines are covered under your policy. If not, use Insurify to compare quotes for a new policy that will cover you even if you have a trampoline.
Read Also: Is rebounding safe for pregnant?
Which Homeowners Insurance Companies Allow Trampolines?
There are more insurance companies willing to insure a trampoline than you might think. However, it will be determined by the circumstances. Do you own a net? Do you have a fenced-in yard?
How easily accessible is it? How to keep track of it? Finally, you should consult with an independent insurance agent to determine which homeowners insurance companies will cover trampolines. Simply be aware that you will have several options.
Read Also: How to prepare the ground for a trampoline?
List of Insurance Companies That Allow Trampolines
The insurers listed below have been known to cover trampolines under their home insurance policies. Keep in mind that companies that normally cover them are still subject to state law.
You should reassure your insurer to see if they cover your trampoline. You should also find out what their trampoline coverage conditions are. Among these businesses are:
Allstate Insurance Company
Amica Mutual Insurance
Farmers Insurance
GEICO homeowners insurance
Liberty Mutual
Nationwide Insurance and Financial Services
Progressive home insurance
State Farm® Auto Insurance
Read Also: Types of trampolines
Frequently Asked Questions
1. Do I need trampoline insurance?
Ans: Yes, insurance is required to cover your trampoline. This ensures that any injuries sustained while using a trampoline are covered.
2. Will my homeowner's insurance cover any expenses incurred as a result of a trampoline accident?
Ans: This varies according to the homeowner's insurance company.
Some homeowners insurance companies will cover trampoline-related expenses, while others will only cover it in certain circumstances, and still, others will not cover it at all.
Please double-check your homeowner's insurance policy to ensure this.
3. Is it possible for a house renter to get a trampoline?
Ans: If you don't own the property you live on and want to put a trampoline in your backyard, check with your landlord to see if their homeowners' insurance will cover it.
Landlords may object to trampolines due to the health and liability risks they pose, but it never hurts to inquire.
4. Is it important to buy extra insurance when buying a trampoline?
Ans: Due to the high cost and liability risks, most insurance companies do not offer trampoline insurance. However, if you have all safety precautions and cover on the trampoline, some insurance companies may insure you.
5. What are the dangers of trampoline jumping?
Ans: Many accidents occur on trampolines due to their bouncy nature. Because of the possibility of accidents, trampolines are clearly a high-risk activity that can result in insurance claims.
As a result, households with trampolines may have difficulty obtaining home insurance coverage or obtaining low-cost rates.
Read Also: Are trampoline parks dangerous?
6. If  I'm leasing a property, can I allow a renter to own a trampoline?
Ans: No. It's difficult enough to take precautions on a property you own and live in. Permitting it on land that is not your main residence complicates matters even more.
And make no mistake, if a trampoline injury results in a lawsuit, you will be dragged into it. The best thing to do is to include the 'no trampoline' condition in the lease from the start.
7. Which insurance companies will insure trampolines?
Ans: Trampolines can be insured by a variety of insurance companies, including GEICO, Amica, Famers, Allstate, Liberty Mutual, and others.
Final Verdict
How much does trampoline insurance cost? Trampoline insurance costs vary depending on the insurance company's policy, but expect to pay between $50 and $100.
From my personal experience, it may be quite difficult to find an insurance company that will cover your trampoline, especially if severe trampoline accidents occur there recently.
I suggest that you monitor the trampoline properly so that neither kids nor guests jump there without your approval. Also, limit children's jump time as well as don't allow multiple jumpers at a time.
Moreover, take necessary precautions to reduce trampoline injuries such as installing a safety net. In case, the homeowner's insurance policy doesn't cover you, Insurify might be a cheap and good alternative. Happy trampolining.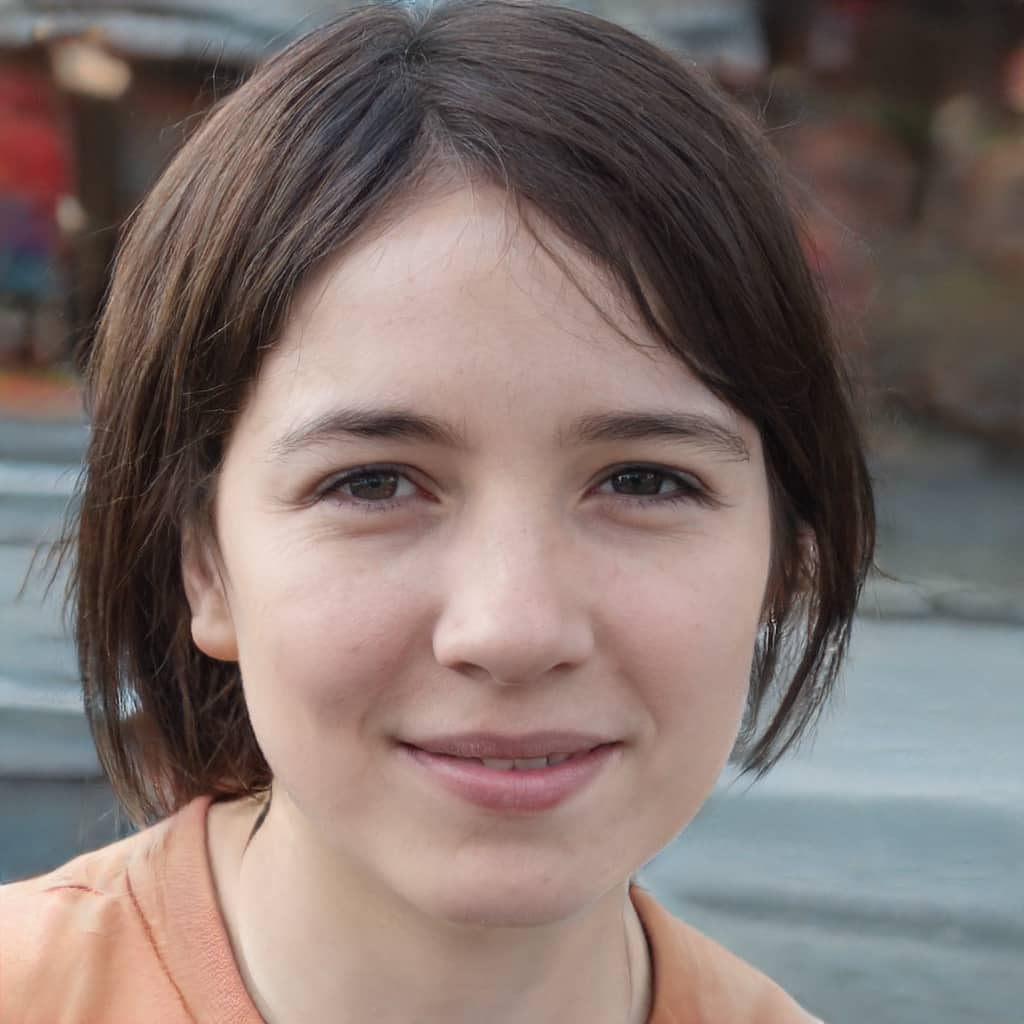 Rebeca is a mother and loves rebounding very much. She thinks that everyone should rebound daily for better health. She plans to share her experience regarding trampoline workouts with the readers of picktrampoline.com.