In-ground trampolines are a wonderful addition to the trampoline family. They bring something really innovative and fun. But, they are more expensive than the above-ground models, still they worth the price.
Do you know, how much is an in-ground trampoline? The price of sunken trampolines may go up to $1500 to $2500 for their long-lasting premium quality materials. And there are some other costs like retaining wall building, hole preparation, drainage making, and many more.
This article will help you understand that the cost of in-ground trampoline and 'is the sunken trampoline worth it'. Let's dive in!
How Much Does It Cost an In-Ground Trampoline?
Have you wondered, why are in-ground trampolines so expensive? In-ground trampolines are pricier than above-ground trampolines. This happens due to the higher purchasing and installation cost of the trampolines down under the ground.
In-ground trampolines can be divided into two broad categories- purchasing cost and installation cost. Let's reveal all possible costs of sunken trampolines.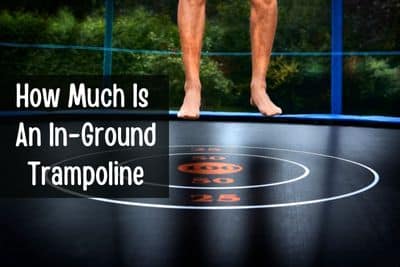 1. Sunken Trampolines Purchasing Price
The average purchasing price of an in-ground trampoline varies between $1500 to $2500. Whereas large-size usual trampolines are available for around $500 to $1000 on average. That's a huge difference actually.
Several important things that include in the in-ground trampoline purchasing list.
Trampoline and Accessories
Sunken trampolines need a frame (o-ring except legs), mat, springs, spring cover, enclosure net, etc. And if you want, you can also add extra accessories with an in-ground trampoline.
Several fun accessories are a basketball hoop, volleyball net, light, tent, etc. These items will add more fun to the children.
Retaining Wall
Purchasing an in-ground trampoline and retaining wall kit are the main costs of the buried trampoline. The retaining wall holds the soil in place and reserves the trampoline hole insistent year after year. Some trampolines come with a retaining wall kit whereas others don't.
Read Also: How much is a trampoline cost?
2. In-Ground Trampolines Installation Cost
How much does it cost to install an in-ground trampoline? Well, it needs around $300 to $2000 on average. Sunken trampolines need some additional tasks that increase their cost more than the above-ground trampolines.
Several reasons that add cost to buried trampolines are- digging trampoline pits, retaining wall building, soil preparation, drainage for flowing stagnant water, and so on.
Hole Digging Cost
Either you rent an excavating machine or hire laborers to dig a large hole for an in-ground trampoline setup. According to your in-ground trampoline size, you have to make the right dimension hole.
For a 14 ft trampoline, it needs an almost 3 ft or 1 m deep hole. Usually, it needs around 3 to 4 hours to complete the sunken trampoline hole preparation by single labor. In this case, you have to pay 15 to 25 dollars per hour to him.
Read Also: Is sinking a regular trampoline in the ground okay?
Retaining Wall Building and Finishing Cost
This is one of the most vital issues that increases buried trampoline costs. Without a retaining wall, a trampoline pit or hole will be filled out by the surrounding dirt and soil. Thus, you've to make a strong wall to keep the hole unchanged over the years.
Several common in-ground trampolines retaining wall kit materials are concrete, gravel, brick, wood, finishing stones, etc. Concrete walls keep the pit to its original shape, but they are expensive.
If you need a cheaper option, go for the wooden retaining wall. It needs around $15 per square foot to build a wooden retaining wall, whereas concrete needs $20 per square foot.
Read Also: Is it okay to install a trampoline on concrete?
Water Drainage Cost
Stagnant water might flood the sunken trampoline pit, thus you no longer use the trampoline. So, you've to make proper drainage to drain out the standing water. The sewer system will extend the installation cost than the traditional trampolines.
Note: If you hire a professional installer, it needs around $500 to $2000 to install the sunken trampoline. On the other hand, it costs approximately $300 to $1500 if you hire laborers to dig a pit and install the trampoline.
3. In-Ground Trampolines Overall Price
Here is the list of all the major costs on average that you have to pay while installing an in-ground trampoline.
a) In-ground trampoline kit cost: ​ $1500 to $2500
b) ​Sunken trampoline retaining wall installation by professional:  $500 to $2000
c) Hiring labor to dig a pit and retaining wall cost: ​$300 to $1500
Note: a and b is an alternative options. So, the total cost of an in-ground trampoline is around $2000 to $4500.
How to Build In-ground Trampoline Without Breaking the Bank?
Here are a few tips that you can follow to install a sunken trampoline at a cheaper price.
Choose a Low-Ground Trampoline
Instead of choosing the expensive sunken trampoline, you can get a low-ground regular trampoline that is available below $500 and even under $200. But, this is not a standard practice. You can do this only if you don't have the ability to afford the buried trampoline.
DIY Installation
Another way to make a sunken trampoline at an inexpensive cost is to install the trampoline by yourself. Keep in mind, this requires some hard work like digging a pit, setting a retaining wall, making drainage, installing the trampoline, putting soft material on trampoline edging, etc.
So, if you plan to do some penny, go for installing the sunken trampoline alone. Otherwise, hire a professional installer.
Is Sunken Trampoline Worth It?
Although, sunken trampolines have some problems and they are pricier than the above-ground models. Still, they are worth the price considering all other aspects.
So, we highly recommend you choose a good in-ground trampoline. Below, we'll explain several positive features of buried trampolines.
Safe Jumping
In-ground trampolines jump bed and ground are at the same level, thus they are safer than the traditional models. If the jumpers fall suddenly while jumping, there is nothing to worry about due to ground-level jumping. Still, you can use an enclosure net to add safety.
Sunken trampolines eliminate the ladder to climb on and off the trampoline. That makes it easier for kids to play on the trampoline when they want.
Excellent Landscaping
This is one of the best features of sunken trampolines. Installing an in-ground trampoline doesn't restrict your vision like above-ground models. Even the ground-level mat adds great looks to your backyard.
At the party time, you can set sitting chairs and tables around the trampoline which will be great. Moreover, by installing a drain or pipe in the trampoline pit, you can drain out the stagnant water of the backward.
If you want, you can install a trampoline light under the trampoline for a lucrative backyard look in the dark.
Read Also: In-ground vs above-ground tramps
Less Maintenance
Another perk of ground-level trampolines is that they need less maintenance once they are installed. They last longer than the usual trampolines. You needn't stake them to prevent blowing away.
In-ground trampolines don't need much preventive maintenance like the traditional models.  Also, there is no need of mowing under the trampoline. In the winter you can easily winterize or disassemble it too.
People Also Ask
1. How much does in-ground trampoline weather cover?
Ans: The average price of sunken trampoline covers is $50 to $200. But there are some expensive models for better protection.
2. How much is an in-ground trampoline basketball hoop?
Ans: It costs around $50 but cheaper and more expensive items are also available.
Final Words
By now, you know the ins and out of how much is an in-ground trampoline. Although sunken trampolines are more expensive than above-ground trampolines still they provide a safer bounce and create a lucrative backyard.
And once you install the trampoline, you can use it for a longer period without much maintenance. So, set up an in-ground and let your children spend quality time in the backyard.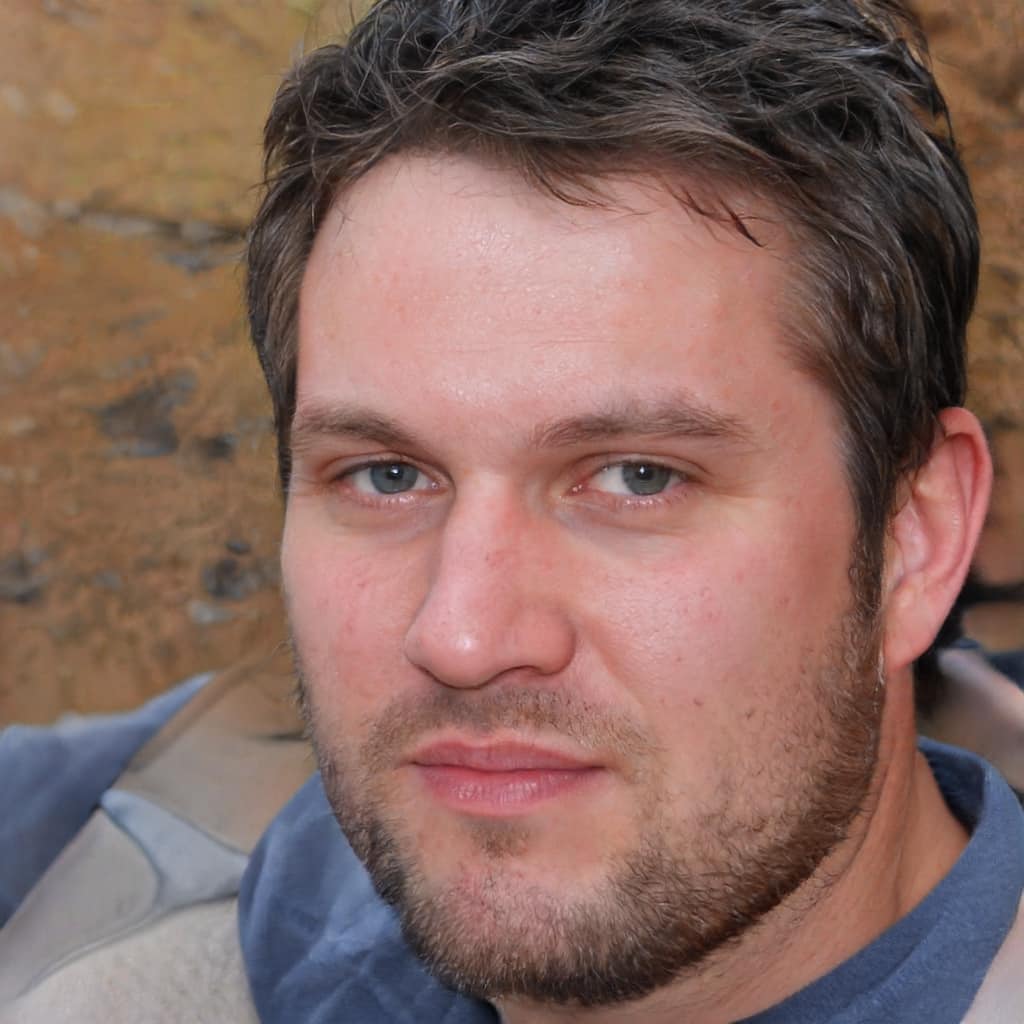 Robert is a trampoline and rebounder trainer with a passion for blogging. He discovered his love for trampolining at a young age, when his father gifted him his first trampoline at the age of 9. Over the years, Robert has honed his skills and knowledge in the field, and now uses his expertise to train others.
Besides, helping fitness enthusiasts in the gym, Robert is very eager to share his knowledge and experience regarding trampolines and rebounder exercises with the readers of picktrampoline.com. He will share all you need to know about trampolines and rebounders in this blog. Get his tips on trampoline and rebounder!