Zupapa and ORCC are two industry-leading trampoline brands. They bring different sizes and types of trampolines for recreational jumping. Both trampoline brands share many features, but they have some dissimilarities too. Thus, ORCC vs Zupapa trampoline is a hot topic to cover.
ORCC trampolines are a better option for a reasonable price, weight capacity, and accessories. Whereas Zupapa trampolines provide superior quality, warranty, and in some cases safety. If you want to get the best option between them, you should know the facts in detail.
Here, I'll explain the ins and out of Zupapa vs ORCC trampoline to help you choose the most suitable one for you and your family.
History of Zupapa and ORCC Trampolines
Zupapa is an American trampoline brand. Since 2011, it has been manufacturing different styles of indoor and outdoor recreational trampolines. Zupapa also makes different other fun playsets and exercise items like hammocks, swings, gymnastic bars, paddle boards, etc.
ORCC is another trampoline brand well-known for its backyard trampoline. Safety and inexpensive price are two primary focused features of the company. It manufactures different replacement parts for trampolines.
Difference Between ORCC and Zupapa Trampoline
Now, I'll break down the key differences between Zupapa and ORCC trampolines.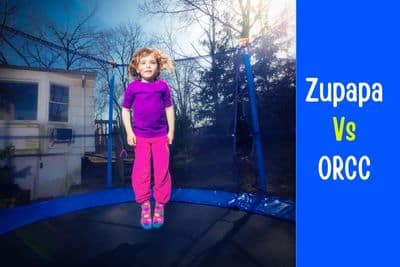 Size and Style
Zupapa and ORCC brands offer a variety of sizes of trampolines including small and extra-large models. Their outdoor trampoline sizes come between 8 ft to 16 ft. Both brands have also indoor kids' trampolines that come in dissimilar sizes and colors.
One visible distinction between Zupapa and ORCC trampolines is that the Zupapa trampoline brings rebounders for fitness purposes. But ORCC hasn't any rebounder trampoline in the market yet.
Shape
Most models of ORCC and Zupapa trampolines come in round shapes. So, they are almost tied to this feature. But a few rebounders of the Zupapa model feature hexagonal shapes.
See Also: Comparing different shapes of trampoline
Quality
Zupapa and ORCC manufacture robust and top-quality trampolines. Each brand uses hot-dip galvanizing technology to make the frame super-duty and long-lasting. Their frame ring thickness is also almost the same.
Both tramp brands introduce heavy-stitched polypropylene mats and rust-resistant thick springs to make the trampoline bouncy and durable. The legs, poles, and nets also make these tramps sturdy. However, considering the warranty and overall quality Zupapa will get the medal.
Safety Features
Both ORCC and Zupapa trampolines come in round shapes so they provide center-focused bounce that is safe for children. Each model includes an enclosure net, spring pad, wind stakes, padded poles, and many more to ensure trampoline safety.
The enclosure nets of both trampolines either come in inside or outside springs. The trampoline with the net inside springs will be a better choice. For further safety, some Zupapa trampolines introduce a no-gap mat that mat and spring pad sewn together to eliminate pinching hazards and ensure better safety.
So, both trampolines are perfectly safe for kids. Zupapa trampolines are ASTM, and TUV certified, whereas ORCC meets the ASTM and CPSIA safety standards.
See Also: Skywalker or Zupapa trampoline
Weight Capacity
The weight limit is a standout feature between the ORCC trampoline and Zupapa trampoline. Their weight capacity is almost the same, but ORCC has a bit higher capacity. For example, a 15 ft ORCC trampoline features 450 lbs jumpers weight limit, whereas Zupapa 15 ft has 425 lbs weight carrying capability.
Accessories
Either you get a Zupapa or ORCC trampoline, both brands include lots of accessories like an enclosure net, safety pad, wind stakes, ladder, etc. But ORCC comes with an additional rain cover that is really a handy trampoline accessory to protect the trampoline from harsh weather. So, ORCC is the upper hand in this case.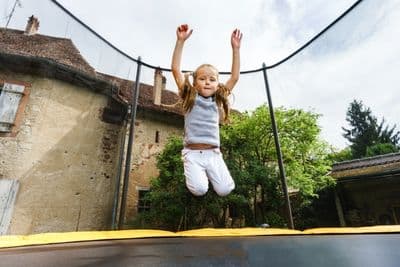 Price
Price is another clear distinct feature between Zupapa trampoline and ORCC. In terms of price, Zupapa trampolines have a tad more expensive than the ORCC trampolines. For instance, 14 ft ORCC is available below 500 bucks, but Zupapa 14 ft costs above $500.
But the extensive safety features, quality, and longer warranty will worth the extra cost of the Zupapa models definitely.
Warranty
In terms of warranty and customer service, Zupapa again wins over ORCC tramps. Zupapa trampoline's frame has 10 years warranty and 2 years warranty for springs, mats, nets, and pads. And the Zupapa rebounder frames come with 3 years warranty.
On the other hand, ORCC models have 3 years warranty for the frame, 2 years for the mat and springs, and 1 year for the net and spring pad.
See Also: Trampoline insurance cost
Zupapa Vs ORCC Trampoline Comparison Table
Here is the brief of the debate between the trampoline of ORCC and Zupapa models.
| | | |
| --- | --- | --- |
| Comparison Topic | Zupapa Trampoline | ORCC Trampoline |
| Quality | Superior | A bit inferior than Zupapa |
| Weight limit | Lower than ORCC | Higher |
| Accessories | Net, wind stakes, ladder, spring pad | Net, anchor kit, rain cover, ladder, safety pad |
| Price | Little higher | Comparatively cheaper |
| Warranty | 10 years for frame | 3 years for frame |
See Also: Skywalker vs Propel trampoline
Conclusion
In wrap-up, both Zupapa and ORCC come with super-duper quality. Actually, there aren't any massive differences between these brands. But, if you are too choosy, ORCC vs Zupapa trampolines discussion might help you finding the right trampoline.
Which one suit you the most depends on your personal preferences greatly. If you need premium quality and long lasting one, Zupapa will be the ideal choice. On the other hand, ORCC is a better option for price and weight capacity.
So, consider your preferences and choose make the deal between Zupapa trampoline vs ORCC. Happy trampolining!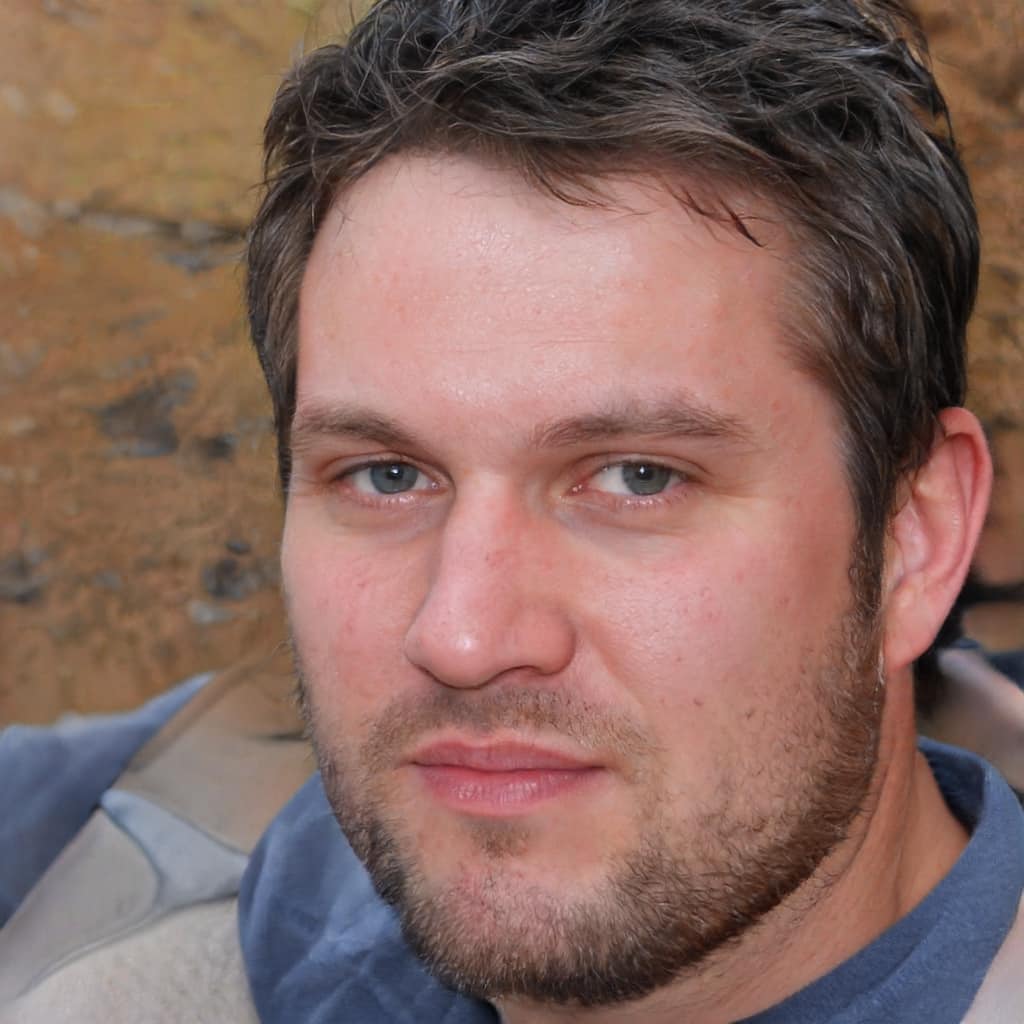 Robert is a trampoline and rebounder trainer with a passion for blogging. He discovered his love for trampolining at a young age, when his father gifted him his first trampoline at the age of 9. Over the years, Robert has honed his skills and knowledge in the field, and now uses his expertise to train others.
Besides, helping fitness enthusiasts in the gym, Robert is very eager to share his knowledge and experience regarding trampolines and rebounder exercises with the readers of picktrampoline.com. He will share all you need to know about trampolines and rebounders in this blog. Get his tips on trampoline and rebounder!