Propel and Skywalker are two striking trampoline brands that are leading the market for their quality and safety. When you think of choosing the right trampoline between these two, you may fall into a dilemma between Propel vs Skywalker trampolines?
Skywalker trampolines have many dominant features like versatile sizes, shapes, quality, etc. Whereas, Propel trampolines come at affordable prices and higher weight capacity. And there are several important distinctions between these brands.
In this article, I will be talking about all the key features of both Skywalker and Propel trampolines so you can choose the best one between them. So, let's start the debate!
Difference Between Skywalker and Propel Trampoline
Coming to the Skywalker vs Propel trampoline contest, I agree both are amazing brands that have the most potential to provide the best safety to your kids. Let's dig into their differences in trampolines to make your decision easier.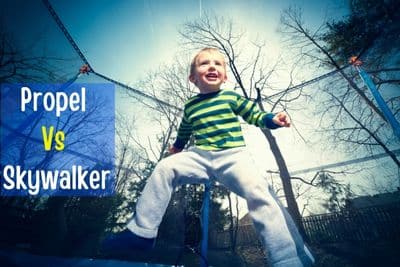 Brands History
Skywalker Trampolines
Skywalker is a well-known trampoline brand that is achieved for its safety measure. Since it started, its journey in 2005, Skywalker has never sold a single trampoline without a safety enclosure net.
For the perfect balance of fun and safety, parents often choose the Skywalker as the first option. They now have different products expanding to sports, and fitness zone, including, Skywalker Sports, SkyFitness, and ActivPlay.
Skywalker trampolines arrange a special event for autism spectrum disorder. Every year in April, they run autism awareness on social media and donate trampolines to ASD children for free.
Propel Trampoline
Propel is another popular trampoline brand for its quality, values, and principles. It started its journey in 2006, which is just 1 year later than Skywalker. But their principles on trampoline safety are as strong as Skywalker. 
Since they started business in 2006 in Utah, they have believed in honesty and integrity as the most important part of the company value. They come with galvanized steel springs and an impact-resistant enclosure system to provide safe and smooth-bounce trampolines.
Safety
Skywalker always has the best reviews in terms of safety. Actually, safety is the first priority of both trampoline brands. But being earlier in the market, Skywalker has a reputation for not selling a single trampoline without a safety enclosure net.
Also, the Skywalker trampoline meets all the ASTM standards. Plus, the T-joints and T-bars on the Skywalker trampoline level up the efficiency and quality of the Skywalker trampoline. They also include wind stakes to anchor the trampoline in the ground safely.
On another side, Propel trampoline offers an enclosure net with an impact absorbent system with the safety net tucked under the jumping mat to prevent the accidental slipping of kids.
Along with that, the T-bracket technology makes the Propel trampoline more stable and also has lock safety pads to avoid any injury.
See Also: Skywalker vs JumpKing trampoline
Quality
Quality is an important factor in choosing any sort of product. However, in the trampolines, quality matters in many parts. Most especially, in the bouncy part. The more bounce trampoline has, the better its quality is in general.
In this part, Propel wins as it provides the higher bounce than Skywalker trampolines. Where else, the Skywalker trampoline is known as the sturdy and strong trampoline with the best customer reviews.
Durability
Talking about durability, Skywalker has the most durability to offer, along with the UV resistance on the jump mat. With that, the Skywalker also has springs with galvanized coating, some tight enclosure weaving, and heavy gauge nets.
On the contrary, the Propel trampoline doesn't have the same level of quality according to the customer's review, but compared to its price level, it offers the best durability, I think.
See Also: Zupapa and Skywalker trampoline debate
Shapes and Sizes
In the case of shapes and sizes, Propel doesn't have much to offer as the Skywalker. But there are sizes ranges of hardly 7 feet to 15 feet trampoline of Propel, which is preferable for kids.
Propels are mostly available in round shape, and on special times it can be an 12×8 ft and 10×14 ft rectangular trampolines. Even for shapes and colors, there are not many fun options to offer. However, they have Sams Club model trampoline.
On the contrary, Skywalker has 4 different shapes on the trampoline, including round, oval, square, and rectangular. And among them, only round one offers 7 different full-sized trampolines from 7 feet to 16 feet.
Skywalker trampolines also offers different models' mini trampolines for kids. But Propel have a few number of small trampolines for toddlers and preschoolers.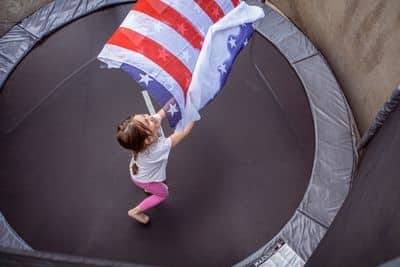 Weight Limit  
Though Propel trampolines don't have different sizes to offer, their largest 15 ft trampoline has the highest weight limit of 275 lbs or 125 kg. And their 10×14 ft trampoline has 300 lbs weight capacity.
Where else Skywalker trampoline has a maximum weight capacity of 200 lbs for its 16 ft trampoline. So, clearly, the Propel has a better weight limit than Skywalker.
Installation
Installation is an important part of your decision if you are going to install it yourself. Skywalker is not as easy to assemble because the instruction is not so easy to understand in the manual.
Whereas the Propel is easier to build if you follow the instructions properly. Luckily, they are easier to understand than the Skywalker manual.
See Also: Trampoline installation mistakes
Accessories
Well, Propel accessories are none other than the best accessories you can ever have with any other trampoline brand. There is a mixture of fun and useful things which you will love to buy. Some of them are shade cover, clubhouse, ladder, mister kit, and so on.
In the case of Skywalker, it mostly has fun accessories to offer with its different trampolines. Including the basketball hoops, volleyball nets, upper toss games, 3 rung- ladder, and many more.
Price Measures
In terms of price, both brands have almost equal budgets. Thus, for example, both Skywalker and Propel's 15 feet trampolines cost around $400 dollar. However, considering other sizes, Propel is little budget-friendly.
Warranty
Unfortunately, Propel trampoline doesn't disclose its warranty period. But you can register your Propel trampoline for replacement if needed within 30 days after buying, Also, you can claim warranties on the Propel Trampoline website or contact them.
On the other hand, the Skywalker trampoline has the highest warranty of 3 years for frame, with a 1-year warranty for other trampoline parts.
Skywalker Vs Propel Trampoline Comparison Table
Now I'll break down the differences between Propel and Skywalker trampoline features in table so you can understand their differences at a glance.
| | | |
| --- | --- | --- |
| Comparison Topic | Skywalker Trampoline | Propel Trampoline |
| Originated in | 2005 | 2006 |
| Quality | Better | Can't compete with Skywalker |
| Weight limit | Not higher as Propel | Superior |
| Size and shape variations | Different size and shapes available | Not too versatile like Skywalker |
| Bouncing capacity | Not superior like Propel | Higher |
| Price | Little high | Affordable |
| Accessories | Shade cover, clubhouse, mister kit, and so on | Weather cover, basketball hoop, volleyball net, ladder, and more |
| Warranty | 3 years for frame | 30 days |
See Also: Sunken vs regular trampoline
Wrap Up
After all the discussion on every influencing feature of a trampoline, here is the answer for Propel trampoline vs Skywalker trampoline. My personal choice is going to be Skywalker, as it provides the best durability, safety measures, amazing size options to offer for both kids and adults, and obviously, the better warranty between these two brands.
But Propel trampoline is also not a bad choice in terms of bounce quality, weight limit, safety, accessories, and installation process. So, now it's your turn to choose which features are most important for you to tick in the box.
However, the best part is both trampolines come on a lower budget, so whatever you choose, it is not going to cut your pocket deep.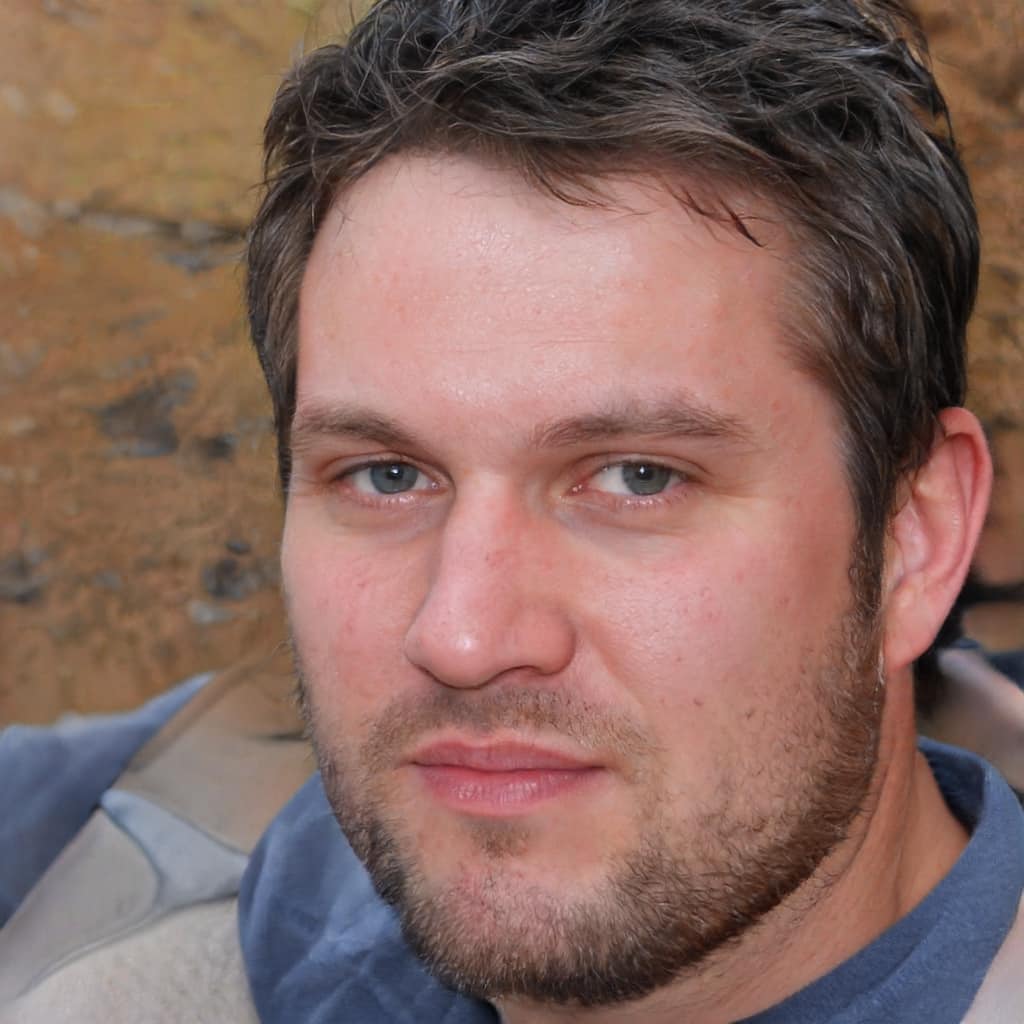 Robert is a trampoline and rebounder trainer with a passion for blogging. He discovered his love for trampolining at a young age, when his father gifted him his first trampoline at the age of 9. Over the years, Robert has honed his skills and knowledge in the field, and now uses his expertise to train others.
Besides, helping fitness enthusiasts in the gym, Robert is very eager to share his knowledge and experience regarding trampolines and rebounder exercises with the readers of picktrampoline.com. He will share all you need to know about trampolines and rebounders in this blog. Get his tips on trampoline and rebounder!